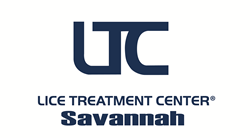 We help families treat and then guard against Super Lice."
Savannah, Georgia (PRWEB) November 22, 2016
In a recent interview, Charlie Bruce, owner of LTC®Savannah, responded to area parents's concerns about the growing spread of "super lice." Bruce explained "So-called super lice are just a strain of head-lice and, like ordinary head lice, are not dangerous but are a lot harder to eliminate because they have become resistant to traditional, permethrin-based, over-the-counter lice treatment products." Additionally, he said, " Like ordinary head lice, "super lice" can cause turmoil in school and even close summer camps because an infestation can spread easily through close personal contact and sharing personal belongings."
Bruce went on to explain that, "According to the Centers for Disease Control, there are an estimated 6 million to 12 million cases of head lice infestations per year just in children—ages 3 to 11 years. Like most parasitic invasions, the sooner in the life cycle that head lice are discovered and treated, the better. No child or adult is immune. In fact, children or staff members with head lice are barred from some schools and most summer camps."
Mr. Bruce emphasized the importance of families getting regular head lice checks or screenings in order to identify the presence of head lice or their eggs to control and prevent a wider infestation. With reference to his own company, Bruce said,, "LTC® Savannah is happy to bring its 'gold standard' lice treatment and repellent services—even against Super Lice—to Savannah area families. Our certified lice technicians conduct head checks and are trained proprietary treatment protocol, developed by LTC's medical director, pediatrician Dr. Elin Cohen. Additionally, LTC Savannah's technicians use only LTC's pediatrician-recommended line of safe, all-natural, non-toxic lice treatment and repellent products that have proven effective treating more than 250,000 families and hundreds of schools and camps since 2005."
LTC Savannah also offers its parent company's unique Lice Insurance® programs to schools and camps in which a team of certified technicians visit schools and camps to perform periodic head lice checks. Administrators and parent organizations at scores of schools and camps have praised the programs for helping them maintain lice-free environments throughout school years and camp seasons.
Again, according to Charlie Bruce,"Folks in Savannah or anywhere in or near Chatham County, can get help defeating the annoying and disruptive infestations of head lice by calling LTC® Savannah at (912)-663-2772 any time of day or night for treatment in the privacy of their homes."