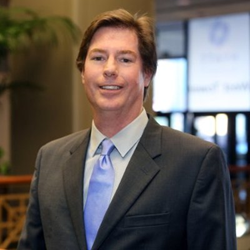 We view our partnership as not only beneficial to our two organizations, but for the events industry as a whole.
Arnold, Maryland (PRWEB) November 17, 2016
Core-apps, the leading technology platform for the events industry, announced today the renewal of their partnership with the Professional Convention Management Association (PCMA).
Core-apps is pleased to announce that they have been selected to provide mobile apps for PCMA's signature events in 2017, including the Convening Leaders and Education Conferences. Core-apps will also host a mobile app help desk and a tech kiosk at both events.
"Our renewed partnership with PCMA is a testament to the great experience the organization has with our team and our platform," says Jay Tokosch, Core-apps CEO. "We have always welcomed the opportunity to help our industry colleagues enhance their own events through our technology. This renewed contract gives us the ability to further expand our partnership and to continue to collaborate with PCMA on innovation and experimentation for their audiences and events."
Some of the new features available for the 2017 PCMA event apps include Gamification and the enhanced use of iBeacons.
"Our shared goal is to create a mobile app experience for PCMA that complements their focus on education and leadership," says Tokosch. "We're building on the momentum from last year and will continue to optimize the PCMA event app user experience. Because of the collaborative nature of our engagement, we view our partnership as not only beneficial to our two organizations, but for the events industry as a whole."
"PCMA is excited to renew our partnership with Core-apps as the provider of our 2017 event apps. This year's enhancements will further advance the experience for our attendees, and the always evolving Core-apps platform plays a key part in our overall digital strategy" said Peter Wigren, PCMA's Senior Vice President, Digital Strategy and Integrated Media.
PCMA's Convening Leaders event will feature the new app functionality and will be available for attendees to use prior to the January 2017 conference. For more information on this event app partnership, please visit core-apps.com
About Core-apps:
Core-apps is the leading provider of event technology for the Trade Show and Events Industry. The company supports more than 50% of the Top 250 Trade Shows and is the only event technology platform offering Event Management, Mobile Apps, Beacons and Kiosks as 4 tier-one solutions. Founded in 2009, the company is headquartered in Arnold, Maryland and serves customers around the globe. For more information visit core-apps.com.
About PCMA:
PCMA inspires, connects and innovates the global business events community. We are the world's largest community for Business Events Strategists; providing senior education and networking for the events sector. PCMA crafts and shares knowledge and market intelligence enabling organizations to make informed business decisions, while providing a platform for peer-to-peer exchange. Headquartered in Chicago, PCMA has 17 chapters throughout the United States, Canada and Mexico with members in more than 40 countries. For more information visit the PCMA website at pcma.org and the PCMA Convene Magazine website at pcmaconvene.org.