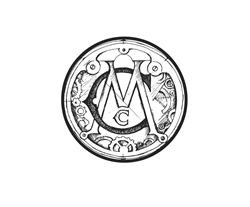 "We are excited to have McClintock Distilling opening in Downtown Frederick. The atmosphere we are building and the experience is why people come to Frederick County for distilled spirits." Helen Propheter, Office of Economic Development
Frederick, MD (PRWEB) November 16, 2016
McClintock Distilling is opening for business on December 3, 2016 for tours and tastings. To commemorate the grand opening, the tasting room and distillery will be open free of charge from Noon to 8:00 pm Saturday and Sunday. Visitors to the distillery will be treated to a half ounce sampling flight of the initial core products from the McClintock line, which include Epiphany Vodka, Forager Gin and Maryland-Heritage White Whiskey.
The space is also open for wedding and event rentals and has been fully customized to suit events of any variety. The historic 105 year old warehouse at 35 South Carroll Street was renovated to modernize the space while highlighting the historic aesthetics of the old mechanic's garage.
"After many months of renovations we are proud to open to the public and offer our hand-crafted spirits to downtown Frederick. We have been working for years on this vision and we can't wait to share it with everyone." –Tyler Hegamyer, co-owner, McClintock Distilling, "The vision is fully realized now that we can open to guests and host special events for those looking for a unique and fun space."
Frederick Residents and business owners are excited for the distillery to open.
"I have been watching the progress in the distillery over the past year and it is incredible to see the transformation. I am really looking forward to trying their signature spirits after seeing the effort the owners have put into this business." – Allison Levitt, owner, Bare Bites Dog Treats
McClintock Distilling only uses organic grains and the highest quality ingredients for all of their products. All of the liquors are made from whole grains that are milled at the distillery using a stone-burr mill to preserve essential enzymes that give the spirits a unique and superior flavor. Here is a preview of the core products but make sure to stop by Saturday and Sunday, December 3 and 4, to learn more and try these exciting new spirits:

Epiphany Vodka: Distilled to 95% abv from organic Northern Italian wheat and re-distilled, filtered and blended in-house for a superior taste and smooth finish.
Forager Gin: Uses a one of a kind botanical mix inspired by native plants found in the Appalachian wilderness. Forager gin is vapor infused to fully extract the essential oils for a lighter, more flavorful gin.
Maryland Heritage White Whiskey: A rye whiskey aged 24 hours in an oak barrel using a historic mash bill that was commonplace in Western Maryland distilleries pre-prohibition.
Learn more at http://www.mcclintockdistilling.com and if you would like more information about this topic please contact Braeden Bumpers at 202-557-9914 or email at braeden(at)mcclintockdistilling(dot)com.
# # #
McClintock Distilling, a craft distillery located in Frederick, Maryland, offers vodka, gin, and whiskeys distilled from organic certified grains. McClintock Distilling strives to maintain a sustainable and locally sourced business with a focus on product quality, environmental impact and community betterment. McClintock Distilling is committed to bringing the McClintock experience to all of our customers through every drop. For more information please visit http://www.mcclintockdistilling.com.