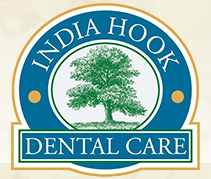 Rock Hill, SC (PRWEB) November 16, 2016
Patients in need of temporomandibular joint, or TMJ, treatment in Rock Hill, SC can now turn to Dr. Jennifer Houck and her partners Drs. Lauren Smith and Heather Johnson at India Hook Dental Care for treatment of their jaw pain. India Hook Dental Care is celebrating TMJ Awareness Month this November by accepting new patients for TMJ treatment with or without a referral. This painful condition can have a dramatic effect on many patients' lives, and Drs. Houck, Smith, and Johnson are happy to do everything they can to help solve the underlying issues causing it.
TMD, or temporomandibular joint disorder, affects as many as 10 million Americans. However, many patients do not realize they have a treatable disorder and cope with the jaw pain and discomfort they experience on a daily basis. When the India Hook Dental Care team examines patients, they look for specific symptoms that indicate TMD is the culprit. These symptoms include jaw pain that is worse in the morning, the feeling that the teeth are not properly fitting together, and grinding of the teeth. Additionally, patients who may be in need of TMJ treatment in Rock Hill, SC may have a jaw that sticks, locks, or clicks when performing regular tasks such as eating, speaking and yawning. Patients also often experience headaches and toothaches as a result of the pressure.
Dr. Houck and her team will provide patients with a choice of a variety of treatments that can fit their individual needs. Two of the most common options are occlusal adjustments and dental appliances. When patients choose occlusal adjustments, the tops and backs of their teeth are reshaped in an effort to create a better fit between the top and bottom teeth. When a dental appliance is used, patients wear the customized device at night to help them achieve a neutral position that keeps the jaw in place.
Patients in need of TMJ treatment in Rock Hill, SC do not have to be in pain any longer. Contact Drs. Houck, Smith and Johnson at 803-324-7640 for more information on how to stop jaw pain.
About the Practice
India Hook Dental Care is a general and cosmetic dental office offering personalized dental care to patients in Rock Hill, SC. The entire team takes pride in putting a smile on each one of their patient's faces and understands that staying up-to-date on the latest advancements in dentistry will help them provide the highest level of care. To learn more about the doctors and team at India Hook Dental Care, or the services they offer, please visit their website at http://www.indiahookdental.com or call (803) 324-7640 to schedule an appointment.