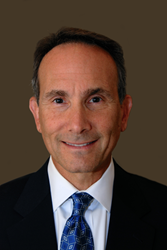 Michelle Bertolino, CMUA President stated that "Barry brings leadership and passion for our mission, and we're confident he will be a strong steward engaging the community, our membership, and the industry stakeholders…"
Sacramento, CA (PRWEB) November 18, 2016
California Municipal Utilities Association ("CMUA") Board of Directors announced November 10 that Barry Moline has been named Executive Director for CMUA. Moline will have overall strategic and operational responsibility for the execution of CMUA's mission to represent the common interests of the diverse coalition of California's publicly-owned utilities and water agencies.
Mr. Moline previously served as the executive director of the Florida Municipal Electric Association since 1996. Before joining FMEA, he worked in Washington, D.C. for the American Public Power Association. In addition, he served in the U.S. Peace Corps in Guatemala.
Michelle Bertolino, CMUA President stated that "Barry brings leadership and passion for our mission, and we're confident he will be a strong steward engaging the community, our membership, and the industry stakeholders. The Board was looking for a rare combination of talent and we feel we have found that with Barry. He will be a great fit for the culture and work of CMUA." Moline will join the CMUA staff on January 23, 2017.
Moline's resume includes over 20 years of leadership and management experience. He brings extensive experience in energy planning, policy development, regulation and energy efficiency. Moline's managerial strengths and facilitation and consensus-building skills will provide excellent guidance and leadership to members and staff.
CMUA was formed in 1932 and represents the common interests of a diverse coalition of California's publicly-owned utilities and water agencies before statewide jurisdictional bodies and provides a forum to develop and discuss statewide policy issues affecting its members. CMUA effectively advocates on behalf of its members by providing a better understanding of issues relevant to the State's publicly owned utilities and disseminating accurate information regarding its members. CMUA's strength is derived from the diversity of its membership allowing CMUA to be a persuasive advocate for the advancement of public policies that mutually benefit its members and the State of California.