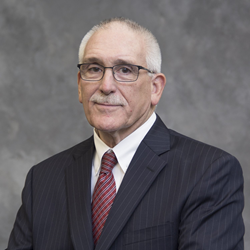 "Mike is one of the most experienced and insightful leaders in the consulting engineering industry." Gayle Roberts, President and CEO of Stanley Consultants
PHOENIX, Arizona (PRWEB) November 18, 2016
Mike Hunzinger, P.E., a Senior Vice President with Stanley Consultants, has been promoted to Chief Operations Officer. In this role, Hunzinger will work closely with market leaders and provide oversight of strategy implementation, business development, and project execution.
Ranked among the nation's largest consulting engineering firms, Stanley Consultants provides engineering, environmental, and construction services worldwide.
"Mike is one of the most experienced and insightful leaders in the consulting engineering industry," said Gayle Roberts, President and CEO of Stanley Consultants. "His knowledge of operations and business development is unrivaled."
Hunzinger joined Stanley Consultants in 1975 and has dedicated nearly his entire career to Stanley Consultants. He served most recently as Infrastructure Business Leader, expanding the company's market presence in transportation, water/wastewater, and water resources. He was elected Senior Vice President in 2004, and to the Board of Directors in 2012.
Hunzinger holds a degree in civil engineering from the University of Iowa and is a licensed professional engineer.
#
About Stanley Consultants: Founded in 1913, Stanley Consultants is a global consulting engineering firm that provides program management, planning, engineering, environmental and construction services worldwide. Recognized for its commitment to client service and a passion to make a difference, Stanley Consultants brings global knowledge, experience and capabilities to serve clients in the energy, water, transportation and Federal markets. Since 1913, Stanley Consultants has successfully completed more than 25,000 engagements in all 50 states, U.S. territories, and in 110 countries. For more information on Stanley Consultants, please visit http://www.stanleyconsultants.com.