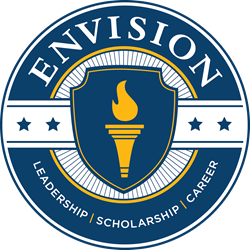 We're proud to have some of the most well-regarded and prominent leaders, educators, and physicians in the medical community provide support to and directly participate in NYLF Medicine, speaking to student groups and designing exciting curriculum modules
Washington,DC (PRWEB) December 07, 2016
Students attending Envision's summer 2017 National Youth Leadership Forum (NYLF): Medicine will have the unique opportunity to get hands-on experience in an emergency medical simulation, When Care is Hours Away. This dynamic workshop gives high school students an immersive experience to gain invaluable, real-life medical skills that are critical success in a future career and beyond.
The simulation was created in collaboration with wilderness medicine expert Dr. Paul Auerbach and simulation expert Dr. Rebecca Smith-Coggins, professors in the Department of Emergency Medicine at the Stanford University School of Medicine. NYLF Medicine students will learn first-hand how to care for a patient in an emergency using only the materials at hand, employing time-tested techniques that are used around the world.
"We're proud to have some of the most well-regarded and prominent leaders, educators, and physicians in the medical community provide support to and directly participate in NYLF Medicine, speaking to student groups and designing exciting curriculum modules like this simulation," says Andrew Potter, Chief Academic Officer at Envision. "Not all emergencies take place in hospitals, so it is crucial for students to have skills in spine precautions, tying a tourniquet, hypothermia prevention, and more."
Held in nine U.S. cities, NYLF Medicine represents an opportunity for aspiring doctors and medical professionals to get hands-on experience and valuable insight from health care professionals that will help them succeed in their future medical studies and careers. Program attendees visit a state-of-the-art medical simulation center to train like professionals in a variety of medical procedures and technologies with guidance from experts.
NYLF Medicine also includes visits to a local medical school, where students and staff share their experience, provide perspective on the culture of medical school, and give program participants an awareness of the key success factors that are critical for a career in medicine.
NYLF Medicine is part of the Envision family of programs (http://www.envisionexperience.com), which enables students of all ages to explore their interests and gain learning experiences beyond the classroom. Since 1985, Envision programs have served more than 800,000 students from more than 145 countries. Envision programs are designed to help students develop the leadership, scholarship, and career skills needed to succeed in today's competitive college and career landscape.