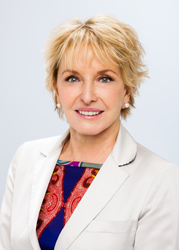 New Orleans, LA (PRWEB) November 19, 2016
The American Society for Dermatologic Surgery (ASDS) recently awarded Jean D. Carruthers, M.D., of Vancouver, British Columbia, Canada, the Samuel J. Stegman Award for Distinguished Service.
The Stegman Award – presented to Dr. Carruthers during the 2016 ASDS Annual Meeting in New Orleans – honors individuals who have made major contributions in furthering the goals of ASDS in education, organizational service and research.
The award recognizes Dr. Carruthers as a pioneer in the cosmetic use of botulinum toxin. Together with her husband, Alastair Carruthers, F.R.C.P.C., Dr. Carruthers spearheaded research into the use of botulinum toxin to treat glabellar furrows, or forehead frown lines.
Originally an ophthalmologist, Dr. Carruthers initially used botulinum toxin to treat misaligned eyes and spasms, or uncontrolled blinking. But in 1987, a patient led Dr. Carruthers to a discovery that would shape the future of cosmetic dermatologic surgery.
"One of my patients got angry at me and said, 'You didn't treat me here,'" pointing to the ends of her eyebrows, Dr. Carruthers said. "She said, 'Every time you inject me here, I get this beautiful untroubled expression.' That was how it started."
Since Dr. Carruthers' innovative work began in the 1980s, botulinum toxin treatment has become the most widely used cosmetic procedure worldwide. In 2015, ASDS members reported performing nearly 1.5 million botulinum toxin treatments.
"I'm just happy that it's helped so many people," Dr. Carruthers said. "That's why you go into medicine – to help people."
ASDS member Derek H. Jones, M.D., nominated Dr. Carruthers for the Stegman Award.
"Jean is the embodiment of innovative leadership and advocacy of dermatologic surgery, as was Sam Stegman," whose career was marked by innovative leadership and tireless advocacy for the specialties of dermatology and dermatologic surgery, Dr. Jones said.
Dr. Carruthers also was recognized as an ASDS leader. An ocuplastic surgeon, she became the first ASDS Honorary Member in 2006, going on to earn the ASDS President's Award in 2012, 2014 and 2015. She has served on numerous ASDS Work Groups and Committees, was Chair of the ASDS Industry Advisory Council and is a past Future Leaders Network mentor.
Dr. Carruthers' leadership has helped ASDS grow stronger, with greater educational offerings and resources for members.
"Jean's extraordinary efforts during her tenure as Chair of the ASDS Industry Advisory Council resulted in a doubling of annual contributions to more than $1.8 million, paving the path for explosive growth of ASDS educational offerings and membership service," Dr. Jones said.