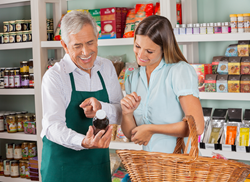 "All employees, and new hires in particular, need to be audited on a regular basis to ensure their adherence to company standards, sales competency, and attention to detail."
(PRWEB) November 22, 2016
An October 2016 Wall Street Journal article, "Retailers Rushed to Hire for Holidays, a Sign of Tight Labor Market," reports retailers are planning to hire thousands of holiday workers nationwide. The decision to engage in such a mass hiring was made in response to both the approaching holiday season and a rebounding labor market. What's happening?
Data from job-search site Indeed.com shows retailers, and the warehouse and logistics firms they compete with for seasonal labor, started searching for temporary workers in August, a month earlier than in recent years. This suggests retailers and other employers "anticipate stronger consumer demand and expect that it will be harder to find the people they want to hire," states Indeed economist Jed Kolko.
San Jose based Jancyn Evaluation Shops has now announced a special line of mystery shopping programs that can be customized to the needs of client during the holiday season. These programs can be further revised or enhanced post-holiday season, in an effort to continually offer customers the best possible shopping experience.
The Wall Street Journal piece reports that BevMo, a California spirit seller, began posting for seasonal jobs not long after Labor Day this year, in lieu of early October, in part because it noticed other companies doing the same. "Five years ago we could find a lot of professional-level people that didn't have a job," said Kelly Purves, vice president of BevMo human resources. "Now there's a lot less people in that position."
This type of bulk hire situation always puts a store's employee training capacity to the test. New trainees must be educated on everything from in-store computer systems to guest relations to product education. There needs to be a check and balance in place to make sure these seasonal hires understand their responsibilities and are equipped to be successful representatives of the company. When a customer asks, "What is your return policy?", "Where can I find men's wallets?" or "Do you have this in stock in my size?" employees are expected to give an immediate and correct answer. Any failures in this regard may result in not only a lost sale, but also a discouraged customer who may move on to another retailer. Once a potential customer is lost, they may never return.
The best way to ensure employee competency is with a two-phased approach. The first phase involves a comprehensive and detailed orientation process. The specifics of this training, including the duration, will be customized both to the employee's current level of knowledge and the position for which they were hired. The second phase of this process should involve the utilization of an experienced and skilled mystery shopping company who can impartially and analytically review employee's level of performance.
States Vicki Dempsey, Vice President of Jancyn Evaluation Shops, "All employees, and new hires in particular, need to be audited on a regular basis to ensure their adherence to company standards, sales competency, and attention to detail. A mystery shopper can tell if a temporary employee may need to be coached on the simple practice of saying, "I can find the answer" rather than "I don't know" to ensure the customer experience is not compromised.
A Jancyn mystery shop can determine if an employee is meeting the expectations of an employer and can be very specific. For instance, does the employee suggest an additional or complementary item or perhaps ask if the outfit will be worn for a special occasion to make upsell recommendations? Nuances such as this can make the difference between a $100 sale and a $150 sale. Across hundreds or thousands of stores, this can mean millions in gained revenue per year."
A mystery shopping program can also reveal to companies those employees that perform in an outstanding manner. In doing so, they may be able to clearly identify staff members who will stay on or may be best positioned for a promotion or a greater level of responsibility.
According to Dempsey, "Because Jancyn mystery shopping reports are absolutely impartial, managers at every level can have complete confidence they reflect the most accurate picture of the stores performance. This may result in more training for sub-par employees as well as kudos for those staff members that perform exceptionally well."
Mystery shopping programs can change over time as employers choose to analyze various facets of their business at different intervals. Jancyn Evaluation Shops works closely with businesses to develop a rigorous program and refine that program over time and per company demands.