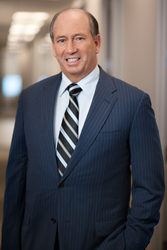 Even as industry observers report on and lament the 'death of the mall,' we know that's not true, and these reports will prove it."
CHICAGO (PRWEB) November 21, 2016
In a unique effort that will demonstrate the ongoing importance of physical retail, Starwood Retail Partners will launch a "Holiday Report," a weekly update on percentage sales, traffic figures and consumer trends throughout its 30-center portfolio, the company announced today.
The first report will be issued on Monday, November 28, 2016, to give results of the Thanksgiving/Black Friday weekend holiday sales. The one-page reports will offer portfolio-wide and regional year-over-year percentage sales results and traffic reports, as well as anecdotal analyses of top-selling items and comments from shoppers, obtained from on-site interviews by Starwood Retail center managers and staff.
"Even as industry observers report on and lament the 'death of the mall,' we know that's not true and these reports will prove it," says Scott Wolstein, CEO of Starwood Retail Partners. "Most of our properties are located in the middle markets that reflect the true state of retail nationwide. Starwood Retail Partners is the fifth largest owner of regional and super-regional malls in the United States, and the only one of the five that is privately held. No one else does this. We're in a unique position to show the health and evolution of our industry, and we're excited to do so."
Starwood Retail's mall staff will request year-over-year sales from approximately 28 center specialty tenants and department stores that best reflect overall results. Traffic figures will be obtained through in-center wifi technology. Retailers also will report on the best-selling items at their centers, giving an overview of what today's shoppers want and need. In addition, mall staff at seven centers representative of the portfolio will interview guests throughout the season for anecdotal evidence of their shopping plans and patterns.
The report schedule will be as follows:
Monday, November 28
Monday, December 5
Monday, December 12
Monday, December 19
Tuesday, December 27
Tuesday, January 3, 2017.
"Our centers will be closed on December 25, and then we'll launch immediately into post-Holiday sales," Wolstein says. "Our last issue will wrap up the season as a whole. We feel confident that it will show healthy sales increases, pointing to a great 2017."
ABOUT STARWOOD RETAIL PARTNERS
Starwood Retail Partners is not your father's - or grandfather's - landlord. We're acquiring, redevelopment, managing, leasing and operating the next generation of shopping centers for a new generation of shoppers: active, exciting community cores for an increasingly interconnected consumer.
Owned by Starwood Capital Group, we have grown our portfolio to 30 centers in 16 states across the United States since our founding in 2012, working with top-tier investment firms to help finance our properties, and employing the talents and skills of the most creative professionals in the business to maximize their value. We build solid relationships and partner with our retailers, and invest in innovative technologies that help our properties become more productive, our stores more exciting and our shoppers more engaged.
We understand that ultimately, as an owner, as an employer and as a citizen of our communities, it's not about property, it's about people. http://www.starwoodretail.com