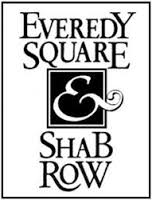 Frederick, Maryland (PRWEB) November 21, 2016
Santa's coming! Come share a fun-filled day of holiday shopping, fun children's entertainment, and a wonderful celebration of the season. Great shops, excellent restaurants, and fun family events all nestled together in a two block area decked out with thousands of Holiday lights.
On Frosty Friday, November 25th, the shopping center will feature a fun array of Holiday entertainment. A unique entertainer, Stewart Frazier, will stroll East Street from 1pm to 3pm and play all the classic Holiday tunes on bagpipe. Then, from 3pm to 6pm near Talbots, Don Annonio will entertain families with Holiday music on the Accordion.
New this year will be the hosting a Holiday costume contest. See if you can make the cutest Elsa, Frosty, Cindy-Lu-Who, Olaf, Rudolph, and, of course, Santa. Mr. Ba-Humbug himself, Scrooge will begrudgingly help host this contest.
At 6pm, Elsa and Anna will lead a Holiday sing-a-long in front of The Lerner Collection. These two talented ladies look like they just stepped out of a storybook, and sound just like the lovable characters they portray. Stay for a meet and greet with this royal pair in The Lerner Collection following their performance until 8pm.
Continuing the longstanding Frederick tradition, Santa Claus arrives on Frosty Friday in Downtown Frederick. Santa will arrive Friday evening at 7 pm in a horse-drawn carriage to greet children among 50,000 twinkling white lights. Welcome Santa as he disembarks at the Everedy Square Plaza where he'll greet the children and lead the families to I Made This! for a kid-friendly party and personal visits with Santa. Light refreshments will be served.
No kiddos at home, you will still want to stop by to indulge in some of the best gift shopping in Downtown Frederick. Everedy Square offers the latest ladies fashions at Talbots and Aspire. Other superb shops at Everedy Square include: Daisy's Salon, Footlights, Frederick Basket Company, I Made This!, The Lerner Collection, A Perfect Fit, Smooch! Studio, and Unique Studio Hair Salon. The great shops at Shab Row include: Accents at Shab Row, Angel's Wing & Angel's Attic, La Niche Boutique, Primitive Homespuns Colonial Funishings and Folk Art, Primitive Homespuns Wool and Needleworks, The Little Pottery Shop, or the Shab Row Tea Emporium. Also dine at our excellent eateries: angelcakes, Asye Meze Lounge, Frederick Coffee Co & Cafe, Frederick Fudge & Ice Cream, GOOD juju, and Pistarro's.
Everedy Square and Shab Row is conveniently located on Frederick's East Side at the intersection of East and Church Streets in downtown Frederick. Plenty of free parking is available. For more information, please call 301-662-4140 or visit http://www.EveredySquare.com.
November 25th – Frosty Friday Entertainment Schedule:
1pm to 3 – Holiday Bagpipes Music
3pm to 6 – Holiday Accordion Music
4pm to 6pm – Scrooge Sightings
5:30pm to 6 – Holiday Costume Contest
6pm - Anna and Elsa sing a long followed by a Meet and Greet
7pm SHARP – Santa's Arrival on the Everedy Square Plaza
7:15 - 8:30 – Complimentary reception and visits with Santa at I Made This!