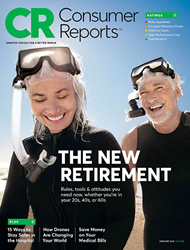 Because teaching hospitals are teaching our next generation of physicians, we think it's critical to monitor them closely. Our review of their performance on controlling central-line infections is very sobering.
Yonkers, NY (PRWEB) November 21, 2016
In what is considered a victory for patient safety, hospitals across the U.S. have reduced deadly, but highly preventable, central-line bloodstream infections by 50 percent since 2008. In a new investigation of nearly 2,000 hospitals, Consumer Reports looks at the five-year track record of teaching hospitals to see which have successfully reduced these infections, and which have not.
The report, available in the January issue of Consumer Reports and online at CR.org, identifies 31 U.S. teaching hospitals on its lowest-performing "zero tolerance" list and 32 on its list of top performers. The story and Ratings are free, in addition to an interactive look-up tool showing hospitals in your area and their five-year track record (go to CR.org/central-line-infections for the tool).
"Because teaching hospitals are teaching our next generation of physicians, we think it's critical to monitor them closely. Our review of their performance on controlling central-line infections is very sobering," says Doris Peter, Ph.D., director of the Consumer Reports Health Ratings Center. "Central-line infections are highly preventable and there are no excuses for poor performance on this metric. It's unfortunate to see so many well-known hospitals, some who tout their top rankings and awards, sitting on the sidelines of one of the biggest triumphs in patient safety."
Central-line infections derive from the intravenous lines used to supply medication, nutrients, and fluids to patients who need them the most. When not handled properly, central lines can become host to bacteria, pumping germs straight into the bloodstream of the patient. Once there, the bacteria – including deadly strains such as MRSA that aren't easily managed with antibiotics – can spread to the heart and other organs.
About 650,000 people develop infections after they are admitted to hospitals each year, and 75,000 patients die, according to the latest data from the Centers for Disease Control and Prevention. That makes hospital acquired infections the eighth leading cause of death, just behind diabetes. Central-line infections account for roughly 5 percent of all hospital infections, but are considered a critical subset because:

They are deadly in up to a quarter of cases.
They cost an average of $46,000 to treat, which is more than any other hospital infection, and the protocol to prevent them is not costly.
They are almost entirely preventable through the implementation of a checklist developed by Peter Pronovost, M.D., who developed a safety checklist similar to one used by pilots prior to takeoff. Developed in 2001, the Pronovost checklist is still considered the gold standard.
While other hospital infections have stayed steady or declined only slightly in recent years, those linked to central lines were cut in half between 2008 and 2014, according to the CDC. "It's one of the nation's greatest patient safety success stories ever," says Arjun Srinivasan, M.D., associate director for Healthcare Associated Infection Prevention Programs at the CDC.
"Hospitals are moving in the right direction, but progress is slowing and too many hospitals have not adequately addressed the problem over the past five years," says Consumer Reports' Peter.
What Can Be Done
Consumer Reports' nine-page investigation outlines the Pronovost principles developed 15 years ago to prevent central-line infections. It also includes profiles of two hospitals, Shore Medical Center in New Jersey and Mount Sinai St. Luke's-Roosevelt in New York, that give insight into how they successfully battled this infection, and how they continue to be vigilant and improve. The story also includes 15 steps that consumers can take to stay safe in the hospital (see sidebar).
From a policy standpoint, CR has worked successfully at the state level to get laws passed that require hospitals to publicly report hospital infections for more than a decade. And while President Barack Obama's Affordable Care Act included a provision that lowered Medicare payments to hospitals that had too many infections, more can be done at the federal government to give the public more timely and actionable information, says Lisa McGiffert, director of Consumer Reports' Safe Patient Project (SafePatientProject.org).
"We think there are many requirements that could keep patients safe. For example, the federal government should require hospitals to immediately report infection outbreaks or infection-control breaches to patients, healthcare providers, state and federal agencies, and the public. In essence, we're saying that when there is an outbreak, if the hospital knows, then everyone should know," says McGiffert.
Hospital Ratings
Complete hospital lists and Ratings are available in the magazine story and online. The list below reveals the 31 lowest scoring U.S. teaching hospitals at preventing central-line infections in intensive care units from January 1, 2011 to December 31, 2015. Hospitals appear in alphabetical order.
Lowest Scoring Teaching Hospitals
Atlanta Medical Center (Atlanta, GA)
Banner- University Medical Center Tucson (Tucson, AZ)
Brooklyn Hospital Center (Brooklyn, NY)
Community Regional Medical Center (Fresno, CA)
Cooper University Health Care (Camden, NJ)
Dartmouth – Hitchcock Medical Center (Lebanon, NH)
Emory University Hospital Midtown (Atlanta, GA)
Eskenazi Health (Indianapolis, IN)
George Washington University Hospital (Washington, DC)
Grady Memorial Hospital (Atlanta, GA)
Holy Cross Hospital (Silver Spring, MD)
Howard University Hospital (Washington, D.C.)
Hurley Medical Center (Flint, MI)
Indiana University Health University Hospital (Indianapolis, IN)
Interim LSU Public Hospital (New Orleans, LA)
Long Beach Memorial Medical Center (Long Beach, CA)
MacNeal Hospital (Berwyn, IL)
Maine Medical Center (Portland, ME)
Maricopa Integrated Health System (Phoenix, AZ)
Nebraska Medicine - Nebraska Medical Center (Omaha, NE)
Palmetto Health Richland (Columbia, SC)
Robert Wood Johnson University Hospital (New Brunswick, NJ)
Ronald Reagan UCLA Medical Center (Los Angeles, CA)
SUNY Downstate Medical Center University Hospital (Brooklyn, NY)
Truman Medical Center - Hospital Hill (Kansas City, MO)
Tulane Medical Center (New Orleans, LA)
UC San Diego Health (San Diego, CA)
UF Health Jacksonville (Jacksonville, FL)
University Hospital (Newark, NJ)
University Medical Center of El Paso (El Paso, TX)
University of Iowa Hospitals and Clinics (Iowa City, IA)
About Consumer Reports
Consumer Reports is the world's largest and most trusted nonprofit consumer organization, working to improve the lives of consumers by driving marketplace change. Founded in 1936, Consumer Reports has achieved substantial gains for consumers on food and product safety, financial reform, health reform, and many other issues. The organization has advanced important policies to prohibit predatory lending practices, combat dangerous toxins in food, and cut hospital-acquired infections. Consumer Reports tests and rates thousands of products and services in its 50-plus labs, state-of-the-art auto test center, and consumer research center. It also works to enact pro-consumer laws and regulations in Washington, D.C., in statehouses, and in the marketplace. An independent nonprofit, Consumer Reports accepts no advertising, payment, or other support from the companies that create the products it evaluates.
_______________
JANUARY 2017
© 2016 Consumer Reports. The material above is intended for legitimate news entities only; it may not be used for advertising or promotional purposes. Consumer Reports® is an expert, independent nonprofit organization whose mission is to work for a fair, just, and safe marketplace for all consumers and to empower consumers to protect themselves. We accept no advertising and pay for all the products we test. We are not beholden to any commercial interest. Our income is derived from the sale of Consumer Reports®, ConsumerReports.org® and our other publications and information products, services, fees, and noncommercial contributions and grants. Our Ratings and reports are intended solely for the use of our readers. Neither the Ratings nor the reports may be used in advertising or for any other commercial purpose without our permission. Consumer Reports will take all steps open to it to prevent commercial use of its materials, its name, or the name of Consumer Reports®.