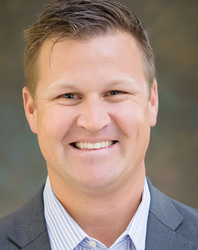 "Regular transitions in leadership will help keep Cicero at the cutting edge"
Salt Lake City, UT (PRWEB) November 18, 2016
Cicero Group (http://www.cicerogroup.com), a premier data-driven strategy firm, announced today that Dr. Trent Kaufman will assume the role of CEO, succeeding the company's founder, Randy Shumway, effective January 1, 2017. Cicero's unique, data-driven approach to management consulting has fueled the company's rapid 30% annualized growth since the firm was founded in 2001. Kaufman assumes leadership at an exciting time as Cicero continues to precipitously expand its services both domestically and globally.
Dr. Kaufman has been the President and COO of Cicero since 2007. Prior to joining Cicero, Kaufman was the CEO and Founder of Education Direction, a firm that specializes in change leadership consulting. In 2007, Cicero Group acquired Education Direction. Kaufman holds graduate degrees from both University of California, Berkeley and Harvard University. He is the author of two influential and globally renowned books: Collaborative School Improvement and The Transparent Teacher. He is a popular speaker on using evidence-based strategies and implementation science to improve organizational performance.
Randy Shumway will continue at Cicero as the Chair of the company's Board of Directors and as an actively engaged partner in the firm. He will be responsible for new business development and community engagement along with Cicero's continuing global expansion. This change of role will also allow Shumway to devote more time to his family, as well as to his community service, teaching, and philanthropic endeavors.
"Randy and I have been planning this transition for nearly a decade," says Kaufman. "As the founder, Randy's original vision for Cicero was to build a sustainable company that can withstand the pitfalls that private companies often face. Regular transitions in leadership will help keep Cicero at the cutting edge of its consulting practices, especially in the growing fields of change leadership, predictive analytics, and social impact."
The most frequently asked question about Cicero's transition is answered by Randy himself. "I'm not actually going anywhere. I absolutely love my job at Cicero and in the work we do. But I fervently believe that periodic, structured change in leadership can be remarkably powerful in propelling innovative new ideas and driving organizations to new heights. Trent will lead Cicero to unprecedented levels of success. He is a visionary and incisive leader. I'm going to do whatever Trent asks of me professionally to help Cicero achieve his aggressive goals for the company."
About Cicero Group
Headquartered in Salt Lake City, Cicero Group is one of the world's premier data-driven strategy consulting firms. With over 350 employees, Cicero provides data-driven management consulting in 47 different countries and in 14 unique languages. Cicero's clients include some of the world's fastest growing and successful companies. These organizations rely on Cicero's ability to quickly capture and analyze internal, secondary, and primary data about their customers, competitors and potential new opportunities in order to solve critical business questions. For additional information, visit http://www.cicerogroup.com or call 801-456-6718.