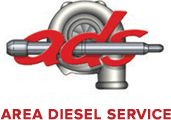 Area Diesel's 7th edition of its Magnum diesel engine replacement parts catalog more than doubles last year's catalog inventory while maintaining the product line's existing warranty.
Des Moines, Ia. (PRWEB) November 21, 2016
The diesel solutions company Area Diesel Service, Inc. recently launched the 7th catalog edition of its Magnum product line, which features affordable and dependable original equipment manufacturer (OEM) quality parts for leading diesel engine makes, including Cummins, Ford, GM, Dodge and Navistar. The new catalog offers customers a larger product line than ever before and includes new customer benefit programs.
The Magnum diesel engine replacement parts product line offers OEM-quality solutions for price-conscious customers interested in purchasing diesel engine parts. Magnum replacement parts are in high demand in part because the product line features over 500 parts, many of which are remanufactured with the latest specialty tools in Area Diesel's state-of-the-art fuel injection and turbocharger repair facility. From EGR valves to gasket kits to accessories and more, every part is inspected by Area Diesel's highly trained diesel technicians before becoming available for purchase. Those who prefer to save a copy can download the Magnum diesel engine replacement parts catalog here.
"The Magnum line was born from our belief that the everyday blue-collar worker with a passion for diesel engines should still have access to the quality parts he or she needs without paying OEM prices," said Area Diesel Branch Manager and Web Coordinator Corey Stallings. He continued, "Not only can our Magnum customers rely on a competitive purchase price, but our 13-month unlimited mileage warranty helps alleviate any worry that their parts won't perform as promised."
Additions to the Magnum Diesel Replacement Parts Catalog
The 7th Edition of Area Diesel's Magnum product catalog more than doubles the size of the previous year's line of diesel power products and other replacement parts, which range from high pressure oil pumps to electrical components to specialty tools. The catalog's product additions also fall under the 13-month unlimited mileage warranty, which covers defective material and labor expenses for product removal and installation. "The newest edition of the catalog has made our Magnum product line enormous, so there's more likelihood than ever that Area Diesel will carry the diesel parts customers are looking for," said Stallings. "The catalog also has a great cross-reference section that lets customers check an OEM part number to find its Magnum counterpart."
"Now more than ever, our Magnum catalog is the perfect one-and-done answer for quality parts at extremely competitive prices," Stallings added. "And it's just going to keep getting better in the coming years."
About Area Diesel Service
With more than 40 years of diesel solutions experience and an equal number of full-time employees, including factory-trained diesel technicians, Area Diesel Service is committed to providing the best in service and products for its dealers and customers. A leader in the Midwest diesel market, Area Diesel works to honor the principles set by its founder, Val Leefers, while now offering its vast inventory of diesel products online to the national and international markets.
For more information on Area Diesel's performance products or to learn more about the Magnum replacement parts product line, visit areadieselservice.com or contact Corey Stallings at coreys(at)areadiesel(dot)com.