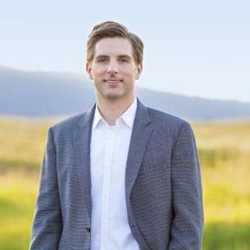 (PRWEB) November 20, 2016
Dr. David Boudreault Joins the Exclusive Haute Beauty Network
Dr. David Boudreault, premier plastic surgeon of Palo Alto, CA has joined the prestigious Haute Beauty network.
The Haute Beauty Network, affiliated with luxury lifestyle publication Haute Living, is proud to recognize Dr. David Boudreault as a prominent cosmetic surgeon and the network's newest partner.
Dr. David Boudreault is formally trained in both General and Plastic Surgery. He has extensive experience operating throughout the body. His experience has proven that no two patients are the same and that all treatments must be tailored to each individual person.
Dr. Boudreault understands that the decision to improve your appearance is a very personal one. Patients may be seeking a plastic surgeon for a more youthful look, to soften or accentuate a feature or to correct the devastating results of cancer or a traumatic injury. Whatever the reason, finding a physician who will personally partner with you on your journey is important.
Dr. Boudreault will share his skill and expert opinion with the Haute Beauty and Haute Living subscribers, educating readers on his industry and providing exciting and relevant news, tips, trends and insight relating to his specialties.
About Dr. Boudreault:
Illuminate Plastic Surgery was founded by Dr. Boudreault and his wife and Nurse Practitioner, Molly with the goal of helping patients look and feel their very best. While the medical practice has grown since its establishment, its focus has always remained on creating a warm, welcoming environment with a family feel. Dr. Boudreault and his staff are attentive and responsive to all patients needs and wishes. They are even available by phone to their patients 24 hours a day, 7 days a week and offer flexible days and times for evaluations and treatments.
Dr. Boudreault is committed to caring for his patients with equal parts compassion and expertise. He listens to their individual wants, discusses their concerns and crafts a customized treatment plan to deliver the natural and long-lasting results they desire. He utilizes the industry's most innovative techniques and offers a full range of aesthetic surgeries for the face, breast and body.
Dr. Boudreault also understands that surgery isn't for everybody, which is why he offers a number of non invasive aesthetic treatments for his busy Silicon Valley clientele. A few favorites among his patients are FDA cleared SculpSureä, a non-invasive treatment for permanent fat reduction and Cellfinaä an office treatment that reduces the appearance of cellulite for up to two years.
Whether it's a minor treatment or a major surgical undertaking, Dr. Boudreault is committed to improving his patients' happiness and wellbeing. His goal is simple: to help you love yourself, be yourself and shine brighter than ever before.