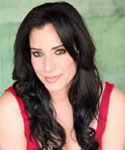 The key to great design is capturing the spirit of the client and the essence of the space ~The Academy of Interior Design
Los Angeles, CA (PRWEB) November 21, 2016
The Academy of Interior Design and Wanda Colón have developed a hands-on, one week, Interior Design Certificate course. Colon's five year stint in television as a design show host on HGTV's popular "24 Hour Design", TLC's "Home Made Simple" and 15 years in design fields was the perfect combination for co-producing this brand new course.
In the fall of 2015, The Academy of Interior Design publicly launched the new one-week Interior Design business certificate program for beginners. Colón says, "Our students loved our hands-on, experiential 1-week Home Staging business course and really wanted to add Interior Design to their services but few options appealed to their desired time investment and wallet. The students were asking us to bridge the gap – we just had to figure out how to translate our decades of experience in a relatable and time-sensitive way."
After some serious thought, Colón decided to break down every element of the design process to procure a systematic approach that could apply to anyone. Colón notes, "I knew it had to be easy and as fool proof as possible for the students. Everything we do in the class is interactive and provides us the opportunity to download years of experience to the student in easy to grasp exercises and formulas. It's truly a life-changing week for our students."
Wanda's collaborator, Kim Kapellusch, is owner and founder of Los Angeles-based, Style My Space Home Design Company, The Academy Of Home Staging and The Academy of Interior Design. The duo states they spent close to a year developing what they deem "the best new course in the next generation of Interior Design training." Kapellusch states, "Many thought it couldn't be done, but current technology has dramatically streamlined the landscape of Interior Design. When we broke everything down to the basics and reconstructed it into simple formulas, we knew we had a winning solution on our hands that could quickly and affordably pave the way for anyone interested in the interior design field."
According to Kapellusch,The Academy of Interior Design course will include:

Hands-on, experiential training
Coaching and mentoring at every step of the process
A straight forward approach
When asked how this course might compare to a 4-year degree in the industry, Kapellusch confidently replied, "While no short term program can replace a 4 year time investment studying a field, our unique, real-world structured formulas are easily employed. With today's digital world, complicated programs that used to take months to master have been replaced with intuitive programs and outsourcing firms. This course focuses on the core design training needed to effectively design a home from the ground up, attracting and closing clients and all the business administration skills, documents and tools needed to get the business up and running immediately." She adds "Many of our students have taken on large design projects straight out of the program. In addition, ongoing coaching is available to ensure every student's success."
Success is proven with testimonials from graduates of the Interior Design course.
One recent graduate had high praise for the course: "Where do I begin? You have inspired me more than I even thought was possible. I came into this course having some expectations and you exceeded them by miles!"
According to Kapellusch, another former grad landed her first design job straight out of class against 4 other designers. Trisha's real life story is located here: http://www.theacademyofinteriordesign.com/testimonials.html.
To learn more about student experiences or the programs, go to http://www.TheAcademyOfInteriorDesign.com
The Academy of Interior Design's mission is to empower passionate individuals, instill them with extensive knowledge, and confidence that will propel them down a path of success in the Interior Design Industry.
For More information on this exciting Interior Design course call 800.574.5576