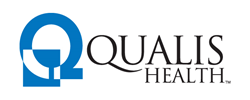 Seattle, WA (PRWEB) November 21, 2016
Qualis Health has been awarded two Practice Transformation Support Hub contracts by the Washington State Department of Health (DOH) to help the state's primary care and behavioral health providers align their practices with recent reforms.
Overseen by the Department of Health in partnership with the "Healthier Washington" initiative, the Practice Transformation Hub is part of an innovative, state-funded model designed to help small to medium-sized practices transform to a new model of healthcare delivery that integrates physical and behavioral health (mental health and substance use disorders), moves the payment system from volume-based to value-based, and better coordinates care by making connections between clinics and community resources. The Hub will support providers with a portfolio of tools, resources and coaching to assist them as they make the necessary changes to achieve lower cost and higher quality patient care.
"As a national leader in improving healthcare delivery and patient outcomes, Qualis Health is committed to helping healthcare providers and practices in Washington state navigate reform and advance whole-patient care. These contracts will enable Qualis Health to leverage its practice transformation expertise and connections to support the realization of a fully integrated, comprehensive and sustainable healthcare system for people in our state," says Jonathan Sugarman, MD, MPH, Qualis Health President and CEO.
The Hub is made up of three service areas, each funded by a separate DOH contract: the Regional Connectors, the Practice Coaches, and the Resource Portal. Over the next two-and-a-half years, Qualis Health will provide the Practice Coaches and Regional Connectors programs. The third spoke of the Hub — the Web-based Resource Portal — is offered through a partnership with the University of Washington's Department of Family Medicine Primary Care Innovation Lab.
The Regional Connectors program will deploy "connectors" who are knowledgeable about the communities they serve in each of the nine Regional Service Areas (RSAs). They will provide the information, resources and connections needed within the RSAs to support successful clinical and community linkages, ensuring that healthcare practices and patients are connected to the appropriate community-based resources for better coordination of care.
The Qualis Health practice coaches will work with primary care practices, small behavioral health practices, and community behavioral health agencies to assess their specific needs and provide them with the tools, technical assistance and training they need to implement successful quality improvement strategies and behavioral and primary care integration.
Through the Hub, healthcare providers and practices across the state will have access to a menu of services to meet them where they are in the transformation process and help them navigate healthcare reform changes.
To support this work, Qualis Health will utilize the connections and expertise of several partner organizations, including the University of Washington Advancing Integrated Mental Health Solutions (AIMS) Center, the Washington Health Alliance, and Attune Healthcare Partners.
Qualis Health has established a Hub Help Desk to answer questions: (206) 288-2540 or (800) 949-7536 ext. 2540 or HubHelpDesk(at)qualishealth(dot)org.
About Qualis Health
Qualis Health is one of the nation's leading population health management organizations, and a leader in improving care delivery and patient outcomes, working with clients throughout the public and private sector to advance the quality, efficiency and value of healthcare for millions of Americans every day. We deliver solutions to ensure that our partners transform the care they provide, with a focus on process improvement, care management and effective use of health information technology. For more information, visit http://www.QualisHealth.org.
The project described was supported by Funding Opportunity Number CMS-1G1-14-001 from the U.S. Department of Health and Human Services, Centers for Medicare & Medicaid Services. The contents provided are solely the responsibility of the authors and do not necessarily represent the official views of HHS or any of its agencies.