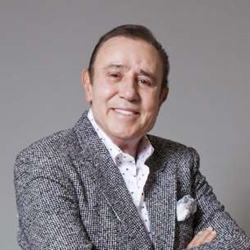 (PRWEB) November 21, 2016
Dr. Zein Obagi Joins the Exclusive Haute Beauty Network
Dr. Zein Obagi, premier dermatologist of Beverly Hills, CA has joined the prestigious Haute Beauty network.
The Haute Beauty Network, affiliated with luxury lifestyle publication Haute Living, is proud to recognize Dr. Zein Obagi as a prominent dermatologist and the network's newest partner.
Dr. Zein Obagi is a board certified dermatologist; Diplomate of the American Academy of Dermatology; a member of the American Medical Association; the American Academy of Cosmetic Surgery; the American Society of Dermatologic Surgery; the International Society of Dermatology; the Society of Investigative Dermatology and the American Academy of Aesthetic and Restorative Surgery.
Dr. Obagi will share his skill and expert opinion with the Haute Beauty and Haute Living subscribers, educating readers on his industry and providing exciting and relevant news, tips, trends and insight relating to his specialties.
About Dr. Obagi:
Dr. Obagi earned his medical degree at the Damascus Medical School and completed his internship at the Deaconess Hospital in Detroit. He did his residency in pathology at the William Beaumont Hospital in Royal Oak, Michigan and then did a one-year residency in obstetrics at Henry Ford Hospital in Detroit. He served as a Naval Medical Officer, Resident in Dermatology and Staff Dermatologist for the United States Navy.
The most remarkable thing about Dr. Obagi is that he accomplishes things others thought were impossible. Some of his qualifications as a force of change include:
The concept of "skin health" was unheard of when Dr. Obagi began to change the paradigms of skin care in the 1980's. He changed traditional philosophy from superficial skin treatments to modalities that addressed problems at the cellular level putting him at the forefront of the anti-aging revolution.
Some conditions, such as melasma, are unresponsive to conventional treatments. Dr. Obagi gained national attention by successfully treating cases that seemed impossible.
Some skin conditions occur more often in Asian, African American or Latino skin, and are more difficult to treat. Dr. Obagi was the first doctor to develop treatment protocols for different ethnicities.
Dr. Obagi developed physician-dispensed skincare products; for more than 20 years Obagi Nu-Derm® was considered the most effective topical products for treating acne, skin aging, sun damage and hyperpigmentation.
Dr. Obagi one-upped his own Obagi® Nu-Derm® formulations when he introduced ZO® Skin Health and ZO® Medical products, which feature new ingredients and more effective formulations. This new treatment philosophy raises the standard for the treatment and maintenance of healthy skin.
He created the Blue Peel®, a medium-depth peel that dramatically reduces wrinkles, improves skin tone and texture, reduces pore size and tightens skin. Even today, the procedure is unsurpassed in medical aesthetics.
He wrote "The Art of Skin Health Restoration and Rejuvenation: The Science of Clinical Practice"—the definitive medical textbook on skin health.
For more than 30 years Dr. Obagi has challenged himself, his staff, his products and his patients to achieve the best possible skin health. That's why he goes beyond the laboratory and the classroom and continues to practice at his clinics. For him, that is what is most gratifying—living proof that the best philosophies, the best products and the best procedures deliver the best patient results.