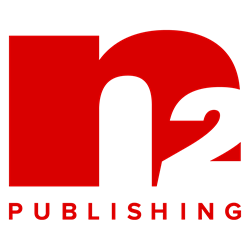 Wilmington, NC (PRWEB) November 21, 2016
With a "function over flash" motto imprinted in its business core, N2 Publishing wanted to create an environment where employees know they matter.
Putting its workforce first is one of the reasons the company recently made it onto OUTSIDE's Best Places to Work of 2016 list.
"Having things like brand-new office furniture and an always-flowing beer tap are great, but it isn't how we choose to show our people that we care about them," said Duane Hixon, co-founder and CEO of N2 Publishing, which produces more than 900 community magazines for neighborhoods around the country. "We want to help our employees succeed inside and outside these walls."
The emphasis on both professional and personal employee growth continues to net N2 Publishing recognition, including: Best Employers in North Carolina; 50 Best Workplaces for Flexibility; Best Workplaces for Recent College Graduates; Employee Engagement Project of the Year Award; 100 Best Workplaces for Women; and six years in a row on the Inc. 5000 list.
The OUTSIDE award listing noted that in the past year N2 Publishing "hired a full-time nutritionist and sports therapist and started a wellness program full of fitness challenges (for example, 'Can you really cut out the sugar?')." In addition, the magazine highlighted the company's philanthropic efforts of donating $2 million to fight human trafficking.
Each year, OUTSIDE examines employee workplace reviews, taking into account factors such as corporate culture, job satisfaction, work environment and overall employee engagement. The final list recognizes the top 100 companies in the United States that help their employees strike the ideal balance between work and play, are eco-conscious and prioritize giving back to their regions.
"This year's list of Best Places to Work highlights employers who go above and beyond for their staff," said Scott Rosenfield, OUTSIDE online editor. "Included are organizations that emphasize a healthy work life balance and promote, encourage and reward employees to live active and healthier lives."
The entire OUTSIDE list of winners appears online at http://www.BestPlacestoWorkOutside.com.
About N2 Publishing
Based in Wilmington, N2 Publishing, Inc., "turns neighborhoods into communities" by partnering with affluent neighborhoods to produce private, monthly publications filled with resident-contributed content. Every N2 issue is personal, relevant, and unique to the community it serves. Visit N2 Publishing online at http://www.n2pub.com.
About OUTSIDE
OUTSIDE is America's leading active lifestyle brand. Since 1977, OUTSIDE has covered travel, sports, adventure, health, and fitness, as well as the personalities, the environment, and the style and culture of the world Outside. The OUTSIDE family includes OUTSIDE magazine, the only magazine to win three consecutive National Magazine Awards for General Excellence, The Outside Buyer's Guides, Outside Online, the Outside Podcast, Outside Television, Outside Events, Outside+ for the iPad, Outside tablet edition, Outside Books, and Outside GO, a revolutionary, 21st-century adventure-travel company.
ABOUT The Best Companies Group
Best Companies Group works with national and local partners around the country and internationally to establish and manage "Best Places to Work," "Best Companies," and "Best Employers" programs on a national, statewide, regional and industry basis. Through its thorough workplace assessment, utilizing employer questionnaires and employee-satisfaction surveys, BCG identifies and recognizes companies who have been successful in creating and maintaining workplace excellence.