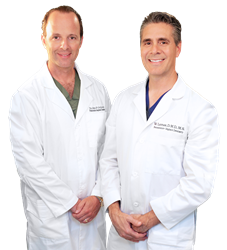 Miami, FL (PRWEB) November 21, 2016
The staff at Gallardo & Lamas Periodontics and Implant dentistry is excited to announce their newest, noninvasive technique for restoring a bright smile: Philips Zoom! John Paul Gallardo, D.D.S., P.A. and William P. Lamas, D.M.D., M.S., are well-known for providing patients with exceptional dental solutions. Adding the Philips Zoom! whitening system allows the Miami periodontists to offer a whitening option that can be completed in as little as one hour.
Philips Zoom! is an affordable line of whitening products, created by Royal Philips, a world leader in health technology. The unique teeth whitening system utilizes cutting-edge technology that can successfully eliminate mild to severe stains, yellowing and discoloration resulting from foods, beverages, smoking and the natural aging process. Already used by over 10 million people, Philips Zoom! is the number one patient-requested professional whitening brand.
With a range of whitening products, dental professionals can custom-tailor each Philips Zoom! whitening treatment based on patient need, tooth sensitivity, desired level of correction and budget. For the most dramatic results, patients can see their teeth go up to eight shades lighter with a 45-minute, office-based treatment. Flexible, less expensive take-home treatments are also available, providing subtle results in five to seven days.
Drs. Gallardo and Lamas emphasis the benefits of professional whitening treatments, compared to less expensive, over-the-counter products. Results from drug store treatments are often inconsistent, especially for those with moderate to severe discoloration.
"The majority of patients when asked what they would change about their teeth, if anything, answer that they would want them to be whiter," said Dr. Gallardo.
Founded in 1994, the dental implant and periodontal office is one of Florida's most respected specialty dental practices. Drs. Gallardo and Lamas provide a variety of specialty treatments, ranging from wisdom tooth removal, laser gum depigmentation, and dental implants to oral cancer screenings and oral DNA testing. Dedicated to continuing education, Drs. Gallardo and Lamas routinely teach dental students at the University of Florida and sponsor quarterly study clubs for established dental health professionals.
To get more information on the Philips Zoom! teeth whitening system, contact Gallardo & Lamas Periodontics and Implant Dentistry at 305.447.1447. Consultations are free, and complimentary valet parking is provided for patient convenience.