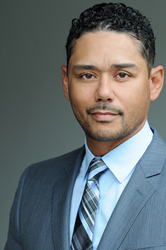 Cybercriminals are very sophisticated. They are looking for easy targets, and this foundation helps insure our clients, and their customers', safety.
Los Angeles, CA (PRWEB) November 22, 2016
Over 90% of data breaches involve Small and Medium-size Business (SMB) organizations. Data breaches result in increased global economic debt and the reality is hackers attack anyone, with little to no exceptions. Payscout's recent partnership with Protocol involves working together to establish safety for their clients via the requirements for PCI compliance needs.3
All organizations that store, process or transmit cardholder data are members of the Payment Card Industry (PCI).1 The governing body is the PCI Standards Security Council (SSC) that includes the major card brands – MasterCard Worldwide, American Express, Visa International, Discover Financial Services, and Japan Credit Bureau (JCB).
In 2006, the major card brands took a new approach to card data security by creating PCI SSC. The new standards, known as PCI Compliance, are now required every year by all organizations involved in the handling, processing, management or storage of cardholder data. The standards have assisted merchants globally with best business practices to better secure customer cardholder data.
Cleveland Brown, CEO of Payscout, a global payment processing provider, says, "PCI Compliance is important to everyone in the payment processing industry. With data breaches increasing each year, it's imperative that both merchant and customer alike perform due diligence to ensure they are not enabling cybercriminal activity."2
The PCI SSC offers these steps to assist any size company:

Be aware of data breaches and how they happen
Perform an internal Risk Assessment
Create and follow a data breach prevention Security Policy
Get a professional with proper credentials to assist you
By following this guidance, any size company is vitally assisted in helping keep its cyber defenses primed against attacks aimed at stealing its respective cardholder data.
Protocol President and CEO Giles Witherspoon-Boyd said, "Protocol is proud of our partnership with Payscout, one of the fastest-growing global payment providers. The rapid growth and global expansion of Payscout serves as evidence of their commitment to the success of entrepreneurs. Our partnership is driven by shared guiding principles of integrity, social responsibility, thought leadership, and innovation to support entrepreneurs as they pursue their dreams. Protocol is dedicated to empowering Payscout merchants with innovative data security tools and unique, educational experiences."
Most small merchants can use a self-validation tool to assess their level of cardholder data security. PCI SSC also offers a valuable Self-Assessment Questionnaire (SAQ) that includes a series of questions for each applicable PCI Data Security Standard requirement. Different SAQs are available for a variety of merchant environments.
Brown emphasized that Payscout helps build a strong data security foundation by providing education on 'best practices' based on how each client handles and processes cardholder data. "Cybercriminals are very sophisticated," said Brown. "They are looking for easy targets, and this foundation helps insure our clients, and their customers', safety."
About Payscout, Inc.:
"Payscout Supports the Entrepreneurial Dream One Transaction at a Time."
Payscout is a global payment processing provider covering six continents by connecting merchants and consumers via credit, debit, ATM and alternative payment networks. What differentiates Payscout is its mission "to support the entrepreneurial dream one transaction at a time." Payscout achieves this by being a thought leader in the payments industry. Its "Go Global Now" technology platform gives merchants instant access to 100+ countries, billions of consumers and trillions of dollars. Payscout offers payment processing solutions for brick-and-mortar and eCommerce transactions, and has earned acclaim as a new-generation provider of merchant banking services, specializing in online/eCommerce retailers with a predominant proportion of card-not-present (CNP) transactions; it is one of the few providers to deliver a true global payment solution that encompasses all merchant risk verticals. Customers can access Payscout's credit card processing services via a state-of-the-art, web-based user portal and through direct interaction with highly-trained experts. In addition to supporting thousands of clients across a multitude of industries and all 50 American states, Payscout maintains global partnerships with VISA USA, Bank of America Merchant Services, VISA Europe, VISA Latin America, VISA Asia Pacific, MasterCard Worldwide, China Union Pay, Deutsche Bank, First Data and Payscout Brazil. Payscout was recognized as one of America's fastest-growing privately-held companies in 2014 and 2015, ranking #2,416 in 2014 and #434 in 2015, on Inc. Magazine's Inc. 500/5000 list. Within the financial services industry, Payscout placed #140 in 2014 and #24 in 2015. For more information, visit http://www.payscout.com.
About Protocol:
"Your Path To Compliance"
Protocol is a data security company built on the belief that motivated individuals empowered with the right tools can make a difference in their lives and communities. We are dedicated to helping organizations of all sizes, validate and maintain PCI compliance and eliminate unnecessary business risks.
Protocol is a PCI-ISA Sponsoring Organization, PCI-QIR, Visa certified Service Provider and Participating Organization with the PCI SSC. Mr. Witherspoon-Boyd is a certified PCI-ISA, PCI-QIR, PCIP and member of the PCI-SSC's global SMB task force, helping small businesses to increase data security, technical knowledge and PCI compliance.
In addition to Payment Card Industry Data Security Standards (PCI DSS), Particular areas of focus are the Health Insurance Portability and Accountability Act (HIPAA), and National Institute of Standards and Technology (NIST), with many others to follow. For more information, visit http://protocolpci.com/.
1. N.p., n.d. Web. http://www.payscout.com "What is PCI Compliance?"
2. N.p., n.d. Web. ProtocolPCIOutline.pdf
3. "Places." Facebook N.p., n.d. Web. ProtocolPCI.com
4. "Official PCI Security Standards Council Site." N.p., n.d. Web. http://www.PCISecurityStandards.org