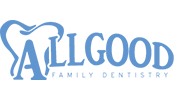 Midlothian, VA (PRWEB) November 21, 2016
Drs. Ashlyn Price and Autumn Mayers now invite new patients who wish to receive Invisalign® in Midlothian, VA, to visit their respected practice with or without referrals for this revolutionary treatment. Invisalign®, which corrects tooth and bite misalignment with nearly invisible, clear aligners, minimizes the discomfort, embarrassment and oral hygiene issues that patients may experience during other traditional orthodontic treatments.
Since Invisalign® uses a system of transparent, removable aligners, patients can expect several unique conveniences and health benefits. The removable nature of the clear aligners allows patients to enjoy unrestricted diets and perform essential oral hygiene routines, such as brushing and flossing, more easily. This reduces the risk that patients will experience tooth decay, staining and other issues as a result of treatment. People who receive Invisalign® in Midlothian, VA, may also experience greater self-confidence due to the virtually undetectable nature of this treatment.
Drs. Price and Mayers, who prioritize patient comfort by using state-of-the-art technologies and techniques at their practice, are excited to make the benefits of Invisalign® available to more people. This system reduces pain and irritation to nearby tissue, such as the gums, since the clear aligners consist of biocompatible plastic. Invisalign® also spares patients from unnecessary dental visits. Patients can conveniently swap out their own aligners every two weeks, and they only need to visit Drs. Price and Mayers every four to six weeks to receive new sets of aligners.
Patients can find more information about the advantages of Invisalign® by visiting Allgood Family Dentistry's website at http://www.allgoodfamilydental.com. To schedule a consultation for Invisalign® in Midlothian, VA, new patients can make a request through the website or call 803-739-0000.
About the Practice
Allgood Family Dentistry is a general dental practice offering personalized dental care to patients in Midlothian, VA. Drs. Ashlyn Price, Autumn Mayers and Ron Adelman offer experienced and highly-trained dental care for a variety of dental services including dental implants, Invisalign®, cosmetic dentistry, periodontal care and TMJ disorder treatment. The entire team at Allgood Family Dentistry make each patient's needs their first priority and take the time to build a relationship with their community. To learn more about Drs. Price, Mayers and Adelman, visit their website at http://www.allgoodfamilydental.com or call (803) 739-0000 to schedule a personalized consultation.