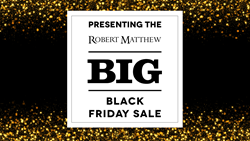 San Francisco, CA (PRWEB) November 22, 2016
Robert Matthew is offering the latest fall trends and styles at some of the best deals of the year, which will include signature fashion handbags and accessories in effortlessly trendy styles just in time for the holiday gift giving season.
Enjoy shopping some of the hottest trends and statement styles right off the runway. Expect to shop best sellers including the Jordan tote and a handful of styles that are back in stock!
Robert Matthew is the luxury handbag brand celebrities have been tweeting about along with features on the pages of Cosmopolitan and television appearances on Good Morning America, Extra, and The Today Show.
Their Black Friday and Cyber Monday sales is happening now until November 28th!