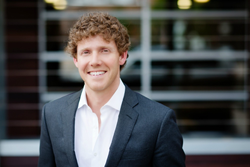 "I am honored to be a Fellow of the American College of Surgeons. Practicing ethical and competent surgery should be the goal of every surgeon." – Dr. Michael Lee
Dallas, TX (PRWEB) November 29, 2016
Dr. Michael Lee was among the 1,823 Initiates from around the world who became Fellows of the American College of Surgeons (FACS) during the Convocation ceremony at the College's 2016 annual Clinical Congress in Washington, DC, last month.
Dr. Lee, currently in his fourth year of practice, is Board Certified by the American Board of Plastic Surgery and the American Board of Otolaryngology-Head and Neck Surgery. His private practice, Park Cities Cosmetic Surgery, is located in the Highland Park community of Dallas. Dr. Lee performs surgery at Park Cities Surgery Center and at the University of Texas Southwestern (UTSW) where he serves as Assistant Professor. Dr. Lee is committed to both plastic surgery research and ongoing resident education at UTSW. He is an active member of the American Society of Plastic Surgeons (ASPS) and the American Society for Aesthetic Plastic Surgery (ASAPS).
By meeting the College's stringent membership requirements, Dr. Lee has earned the distinguished right to use the designation of "FACS" (Fellow, American College of Surgeons). Before admission into Fellowship, surgeons must demonstrate ethical fitness and professional proficiency, and his or her acceptance as a Fellow of the College must be approved by three-fourths of its Board of Regents.
For more information, visit: http://www.facs.org (.)
To contact Dr. Lee, visit Park Cities Cosmetic Surgery or call (469) 730-2931.