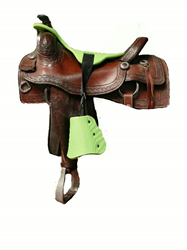 Saddle Sidekicks is a safe alternative for smaller riders enabling them to utilize a larger, properly fitted, saddle which is safer and more comfortable for the rider and the horse.
Shrewsbury, PA (PRWEB) November 28, 2016
Sideline Products, LLC is a Southern York County Pennsylvania based designer and manufacturer. Saddle Sidekicks was founded out of necessity for both the smaller rider and the horse. Smaller saddles can pinch and irritate the horse limiting comfort and performance. The Saddle Sidekick is designed such that the rider is able to maintain proper riding position where heel, hip and shoulder align preventing bad habits from starting with young riders.
Saddle Sidekicks now carries a full line of support products for the Saddle Sidekick including stirrups, replacement straps and cords, and tapedaros.
Saddle Sidekicks comes in several fun and exciting colors and is available with and without tapedaros. Durable elastic cords allow for quick attachment to the front and rear of the saddle. Visit the company's website: http://www.SaddleSidekicks.com or visit and like them on Facebook http://www.facebook.com/saddlesidekicks/.