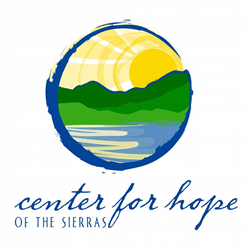 "The strongest message I can give about diabulimia is one of hope," said Dr. Platka-Bird. Recovery is possible and there is a beautiful, full life on the other side!"
Reno, Nevada (PRWEB) November 23, 2016
Nationally recognized diabulimia nutrition therapist Dr. Lorraine Platka-Bird of Center for Hope of the Sierras, an eating disorder treatment center, provides insight during Diabetes Awareness Month on how to understand and support loved ones who deliberately restrict insulin to lose weight.
As one patient put it, "having diabetes is the easiest way to have an eating disorder. I can go out to eat with my friends, eat anything I want, and purge during the meal without anyone knowing I'm doing it."
Diabulimia is a laymen's term used to describe a serious eating disorder wherein people with diabetes restrict insulin doses so the body cannot fully absorb and utilize carbohydrates from food. The excess glucose accumulates in the cells and is excreted through urine. This process becomes a form of purging calories and is similar in intent and function to behaviors exhibited by people struggling with bulimia. However, diabulimia tends to be much easier to hide than other forms of eating disorders and is thus much more harmful.
Diabulimic patients experience more severe symptoms of diabetes complications at much earlier times than do diabetics who effectively manage the condition, with patients in their twenties and thirties already suffering from neuropathy, slow wound healing, retinopathy, and other irreversible health complications typically not seen until much later in life.
This disorder is difficult to treat because healthcare professionals cannot predict who is more likely to develop an eating disorder amongst diabetics. An under dose of insulin may be a one-off action for one patient, while another may continue with this behavior until it worsens. In addition, this disorder does not have an official name for professionals to refer to; though it's colloquially termed diabulimia. Patients seeking treatment usually are officially diagnosed with bulimia, which does not cover the intricacies of this disorder. This lack of an official diagnosis mirrors the general lack of awareness surrounding diabulimia.
"The strongest message I can give about diabulimia is one of hope," said Dr. Platka-Bird. "Eating disorders do not have to be lifelong illnesses and we do not have to accept them as such. Recovery is possible and there is a beautiful, full life on the other side!"
Here are a few notes and tips about diabulimia:

Get rid of the food police. People with diabetes can eat the same foods as non-diabetics, they just have to dose for it.
Speak up when someone turns diabetes into a punch line about sugar. Diabetics can eat sugar and have good diabetes management.
Teach flexibility around food and numbers using the Intuitive Eating model rather than rigidity or perfectionism based on outdated ideas about the diabetic diet.
Improve screening for depression and grief related to a diabetes diagnosis. Eating disorders often develop as a way to cope with other mental health struggles.
Use body positive language. Body dissatisfaction can make the appeal of quick weight loss via insulin restriction very difficult to ignore.
Connect with diabetes communities. Isolation and feeling different from one's peers can increase risk for developing an eating disorder.
Remember, above all, diabulimia is not about lack of diabetes education. Continued diabetes mismanagement is a red flag that it's time to start talking about whether deliberate insulin restriction is present. Diagnosis and treatment within the first year of onset predict the best chance of full, long term recovery.
"While diabulimic behavior is prevalent among Type 1 diabetics, with more than 30 percent of diabetic females exhibiting insulin restricting behavior, a diabetes diagnosis is not fast track to an eating disorder," said Dr. Platka-Bird. "Conversations about why diabetics are at increased risk for eating disorders and how we can get better at protecting against those risk factors helps prevent the disorder from growing."
For more information on Center for Hope of the Sierras and diabulimia please visit http://www.CenterForHopeoftheSierras.Com or call 866-690-7242.
About Center for Hope of the Sierras
Nestled in the foothills of the Sierra Nevada Mountains, Center for Hope of the Sierras provides an intimate setting ideal for healing and recovery for individuals suffering from anorexia nervosa, bulimia nervosa, binge eating disorder, and related disorders. Center for Hope offers residential (RTC), partial hospitalization (PHP), and intensive outpatient (IOP) treatment to women and adolescents, ages 16 and up (ages 14 and up for PHP/IOP program). Center for Hope also offers RTC, PHP and IOP treatment to men, ages 14 and up. Center for Hope is proud to offer one of the country's only specialized residential tracks for the complex treatment of co-occurring diabetes and eating disorders. For more information, visit: http://www.CenterForHopeoftheSierras.com