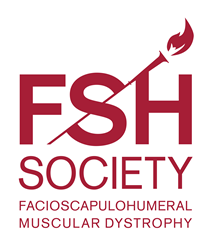 Boston, MA (PRWEB) November 28, 2016
On November 11, the FSH Society honored four distinguished researchers and community members at their inaugural CureFSHD National Gala in Boston, Mass. The event, hosted by WBUR's Morning Edition Host Bob Oakes, celebrated 25 years of progress towards finding a cure for Facioscapulohumeral Muscular Dystrophy (FSHD). The gala, which attracted more than 250 researchers, scientists, FSHD patients and supporters, was considered a great success by attendees and organizers alike.
FSHD, one of the most prevalent types of muscular dystrophy, is a degenerative muscle disease that causes progressive weakness, usually starting with the face, shoulder, arms, legs and abdomen, but can spread to almost any skeletal muscle. FSHD affects approximately one million people yet, there is currently no treatment or cure.
"Our inaugural National Gala was a chance for the entire FSHD community to come together to recognize exceptional individuals who have dedicated their lives and careers towards advancing FSHD related research," said Daniel Perez, co-founder, President and CEO of the Lexington based non-profit FSH Society. "While there are many worthy candidates, this year we recognized a research pioneer whose work has played a major role in establishing the scientific foundations of the FSHD field and a young investigator who has published high-impact work and shows exceptional promise to develop into a leader. We also honored two pivotal members of the FSH Society community for their commitment to building the organization."
The 2016 FSH Society Pioneer Award was received by Dr. Ir. Silvère M. van der Maarel, who has made seminal contributions to the identification of the unifying genetic mechanism underlying FSHD. Professor van der Maarel was trained as a human geneticist at the Radboud University Nijmegen Medical Center in the Netherlands. His scientific interests focus on the genetic and epigenetic bases of FSHD.
The 2016 FSH Society Young Investigator Award Winner was given to Charis L. Himeda, PhD, for many innovative studies, including her contributions to a ground-breaking 2015 paper published in Molecular Therapy. Dr. Himeda, an Instructor in Cell and Developmental Biology in the lab of Peter Jones at the University of Massachusetts Medical School, has published a widely noted study demonstrating the use of CRISPR gene-editing technology to suppress a gene that plays a key role in FSHD.
The CureFSHD National Gala was also a chance for the FSH Society to recognize two extraordinary individuals who have provided many years of dedicated service to the FSH Society.
Dr. David E. Housman, Ludwig Professor of Biology at Massachusetts Institute of Technology, is a renowned scientist and teacher who has been an inspiring mentor to hundreds of scientists for nearly half a century, raising awareness of FSHD by including it in the MD/PhD curriculum. Under his leadership as Chairman of the FSH Society's Scientific Advisory Board, the SAB has reviewed hundreds of grant applications, resulting in $7 million in grants awarded to date and more than 300 publications in top-tier journals.
Chris Stenmon, a dedicated member of the FSH Society served as a member of the FSH Society Board of Directors from 2006 to 2014, serving on the Finance and Development committees, as well as being treasurer for 2014. Mr. Stenmon was diagnosed with FSHD as a teenager and began his involvement with the Society by organizing and hosting a fundraiser beginning in 1998 which has since evolved into a major annual event raising nearly $300,000 over the years.
"The FSH Society has been there for me whenever I needed them," said Stenmon. The founders, "with their perseverance, drive, and will to never give up, are the main reasons we have made so much progress toward treatments and a cure."
# # #
About the FSH Society
The FSH Society is a world leader in combating muscular dystrophy. The non-profit has provided millions of dollars in seed grants to pioneering research worldwide, creating an international collaborative network of patients and researchers. The FSH Society seeks to serve as a source of information and support for all patients and families with FSHD; act as a driving force in the development of research directed towards treatments and ultimately a cure; and bring support to patients and research for FSHD through effective engagement of governmental and private sector organizations and entities. For eight consecutive years, the Society has received the Charity Navigator's four-star rating, the highest distinction held by less than two percent of non-profit organizations in the country. The FSH Society offers a community of support, news and information for FSHD patients and families through its website at http://www.fshsociety.org. For more information about FSHD, please contact the Society at 781-301-6649.
Press Contact:
June Kinoshita: The FSH Society
781.301.6649; june.kinoshita(at)fshsociety(dot)org
Theresa Masnik: SHIFT Communications
617.779.1871; FSHSociety(at)shiftcomm(dot)com