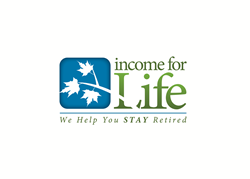 (PRWEB) December 01, 2016
***All statements below represent the opinions of Matt Nelson, CEO of Income for Life***
With President-elect Trump's surprise victory on November 8th, there is plenty of unease and uncertainty circulating throughout the United States. With absolutely no political experience and a platform that was often undefined, Trump appealed to much of blue-collar America to pull out a win. But where does that leave the American populace on a whole? From issues addressing trade agreements to Social Security, much of the country's future feels up in the air for the average American. Even more so, retirees and individuals approaching retirement are worried about the ability to fund their future and guarantee income throughout their retirement years. A Trump presidency throws many Americans' retirement plans into the same realm that most everything else currently exists in: uncertainty.
Income for Life Radio's most recent podcast, "What Will Retirement Look Like Under A Trump Presidency," touches on some of the market fluctuations, and uncertainty surrounding Social Security instability that may come to fruition during a Trump presidency and heavily affect all American citizens' retirement plans.
The Stock Market Breeds Apprehension
Shortly following predictions of Trump's win on election night, many of the markets plummeted to lows last seen in 2008 during the housing crisis. The Dow Jones was down over 800 points; the S&P 500 and Nasdaq both saw drops averaging around five percent; and even international markets took a big hit. However, within less than 24 hours, all the markets that dipped had recovered to their previous levels. This wasn't completely unexpected, as the stock market traditionally dips during a presidential election. However, according to an interview conducted by Reuters of Ken Polcari, director of the NYSE floor division at O'Neil Securities, there is more concern than normal that the strong Bull market of the last several years will drop with Trump's campaign promises of proposed tax cuts, reduced infrastructure spending, and a hard-line stance against globalization policies (KrausKopf, L. 2016, November 1).
Matt Nelson, CEO of Income for Life and Host of Income for Life Radio, predicts that the stock market over the next several years is going to hurt retirees who have invested portions of their nest-egg. "I do feel that there is going to be high volatility, more so than there is right now. We are predicting at least a 20 percent market correction. For retirees that are invested in the market, it could be devastating to lose 20 percent right at the time they need that money the most, and statistics say that a 20 percent correction very well could require a 30 to 40 percent gain just to make the money back." Any dip in the stock market will take time in order to regain the same value; however, many retirees don't have time to wait in order to sustain their retirement living.
Skepticism in Social Security
According to the Social Security Administration, of the 171 million individuals that are currently covered by Social Security, 51 percent have no private pensions and 31 percent have absolutely no other source of retirement income (Social Security Administration, Retrieved 2016, November 17). However, for many years, experts have known that if there aren't positive changes made to Social Security, the program will be providing only 79 percent of expected benefits by the year 2034, according to CNN Money(Sahadi, J. 2016, June 22). To this day, Trump has yet to make a clear statement about his plans for the future of Social Security. The Huffington Post noted that in March of 2016, Trump stated, "It is my intention to leave Social Security as it is." (Delaney, A. 2016, November 10) Since then, not a peep, nor any policy information directly concerning Social Security reform has appeared on his campaign website. It is worth noting that when Donald Trump spoke on 60 Minutes the Sunday after the election, he stated, "What I want to do is take money back from other countries that are killing us and I want to save Social Security. And we're going to save it without increases. We're not going to raise the age and it will be just fine."
In his book, "The America We Deserve," however, Trump directly calls Social Security a ponzi scheme and lays out a plan to privatize it. Additionally, Paul Ryan, the current Speaker of the House, has been a big proponent for the privatization of Social Security and Medicare for some time.
So, what's the main take-away concerning a Trump presidency and Social Security? "Expect some changes in the benefits unless drastic changes are made, because there are more people on Social Security than ever before," notes Nelson. Additionally, much of the population waits to see who will officially make up Trump's cabinet and have an influence on his policies moving forward in order to make clearer predictions.
How Can Americans Protect Their Retirement Nest-Egg Through the Trump Presidential Years?
With so much uncertainty and volatility in the financial and investment markets, it's important to protect your nest-egg and retirement income in the best ways for you. Nelson suggests that in order to best protect your retirement income, "They [individuals nearing retirement] need to look at safe strategies that are specifically designed to provide a guaranteed income stream. The people who contact our office want stability and safety, but to be able take advantage of the market during the up years." Working with an expert to evaluate your specific needs and find the right plan to provide you with the income you will need in the coming years is the best option, because you may have to make changes based on the market projections and the possibility of a reduced Social Security. The only thing that is certain about retirement income right now is uncertainty. According to Nelson, the best thing you can do for yourself over the next four years is be wary and get the professional help you need to be informed about your financial decisions.
About Income for Life
Income for Life is a retirement and financial planning firm that is rated in the top one percent of all firms worldwide. Founded and run by Matt Nelson, Income for Life specializes in contractually-guaranteed retirement planning strategies that focus on making sure you have enough money to stay retired for life. With a back office team of over 400 retirement professionals, Income for Life is an independent retirement strategy firm that provides services that are completely free to clients. Visit http://www.incomeforlife.org for more information about retirement planning stratagies, and listen to Matt Nelson's podcast titled, "What Will Retirement Look Like Under A Trump Presidency" on Income for Life Radio, tackles the tough issues and fear that many American's are facing with retirement and a looming Trump presidency.