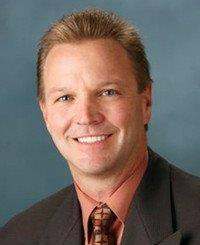 All customers share in the premium increases, but not to the same extent, as drivers with a history of tickets and accidents will pay considerably more.
Las Vegas, NV (PRWEB) November 29, 2016
Las Vegas car insurance rates tend to be higher than the national average, due in no small part to the city's vehicle theft rate and the high frequency of accidents. "This can also be attributed to the continued low cost of gasoline, which provides the opportunity for motorists to drive their cars more," said State Farm Agent Mark Citsay. "More cars on the roads means more accidents."
To further educate Sin City motorists on the factors contributing to the high car insurance rates, Citsay lists the following three facts:
No. 1: Las Vegas infrastructure. "The city's infrastructure continues to expand and develop, and an increasing local population puts a strain on the city's roadways," stressed Citsay. "Orange warning cones can be seen on nearly every street, leading to confusion with many motorists, again resulting in more accidents."
No. 2: Higher car repair and medical costs. The very technology that makes cars safer also results in higher repair costs. Although cars are much safer, the offset is that when accidents do happen, the higher medical costs, even for minor injuries, and the always increasing cost of litigation contributes to the rising cost of automobile insurance.
No. 3: Rising claim expenses. All insurers have no choice but to raise premiums as claim expenses rise and their underwriting income is greatly reduced or even results in a negative figure. "Insurers have to raise rates to make sure they are in a position to meet their obligations to policyholders when claims occur," said Citsay. "All customers share in the premium increases, but not to the same extent, as drivers with a history of tickets and accidents will pay considerably more."
People should visit with their current agent to determine if there are coverage options such as increasing deductibles or eliminating full coverage on an older vehicle. Many clients have already built up longevity discounts and have a great relationship with their current agent, so oftentimes an increase can be somewhat offset with a phone call.
"Shopping your policy with another carrier might provide temporary rate relief, but all carriers are subject to the same forces, which means premiums will likely rise for all carriers in the near future," concluded Citsay. "What can be seen as an immediate savings can often result in a long-term increase. It's unfortunate when a customer leaves for a lower rate only to return a year or two later when their premium escalates and they would have been in a better position in the long run if they stayed with the same agency."
About Mark Citsay, State Farm
Mark Citsay is a 21-year agent of State Farm Insurance. His agency offers auto, home, business and life and health insurances, as well as financial services. Mark holds the CPCU and CLU designations and is a Crystal Excellence State Farm Agent. Mark has been a past Chairman's Circle, President's Club and Million Dollar Round Table Agent. For more information, please call (702) 363-1979, or visit http://www.markcitsay.com. His office is located at 9455 W. Russell Road, Suite 110, Las Vegas, NV 89148.
About the NALA™
The NALA offers small and medium-sized businesses effective ways to reach customers through new media. As a single-agency source, the NALA helps businesses flourish in their local community. The NALA's mission is to promote a business' relevant and newsworthy events and achievements, both online and through traditional media. For media inquiries, please call 805.650.6121, ext. 361.