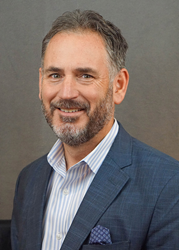 The addition of in-house fiber crews better positions Infinigy to deliver more services to our clients.
Albany, New York (PRWEB) November 30, 2016
Infinigy Solutions LLC, a leading telecommunications services company delivering design-driven turnkey solutions to the wireless industry, announces the acquisition of Lazertech Fiber Specialists, Inc., a telecommunications company specializing in maintaining the performance and expansion of fiber optics systems, located in Belmont, New Hampshire.
"This acquisition continues Infinigy's strategic growth path and long-term business plan," said John Stevens, CEO of Infinigy. "The addition of in-house fiber crews better positions Infinigy to deliver more services to our clients."
Frank Evans and Adam Evans, Principal Owners of Lazertech Fiber Specialists, have over 51 combined years in fiber optics and manages a staff of fiber specialists including ten fiber splicing crews. Founded in 2009, Lazertech has been very successful in providing services to most of the leading network providers completing projects for companies such as Time Warner Cable, Comcast, Verizon, Verizon Wireless, Vermont Telephone and others. As the fiber optic applications have expanded into the wireless industry, Lazertech has completed fiber projects for Mount Washington Observatory, the New York Port Authority at Times Square as well as wind farm projects in several states. Lazertech and Infinigy worked together on significant DAS installations including the New Hampshire Motor Speedway and Rice-Eccles Olympic Stadium.
Joe Dean, Vice President of Sales/Principal at Infinigy adds, "This acquisition of Lazertech enhances our self-performing capabilities on fiber installations and expands our ability to support our clients."
About Infinigy Solutions LLC: Infinigy Engineering & Surveying was founded in 2001 to deliver quality engineering solutions to support growing wireless needs. In 2006, Infinigy was recognized as an Inc. 500 Fastest Growing Company. Infinigy has evolved into an industry leader by offering full site development solutions with Site Acquisition, A&E and Construction Services. Celebrating its fifteenth anniversary, Infinigy now has twelve regional offices providing a national footprint to its customers.