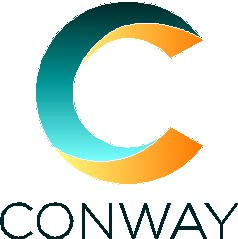 There is a growing market for targeted industry sectors, and for increased services to reach not only the Chinese population, but the entirety of Asia.
Atlanta, GA (PRWEB) November 28, 2016
Conway, Inc., the global expert on foreign direct investment and cross-border business, will be holding the annual World Forum for Foreign Direct Investment May 22-24, 2017, in Shanghai, China.
The Shanghai conference marks the 14th year the World Forum has taken place and the second time the event has been held in Shanghai.
"China is still very much front and center in the world economy," said Adam Jones-Kelley, President of Conway Inc. "We've selected Shanghai as the next location for the World Forum for Foreign Direct Investment because we think the Chinese market is going to adjust and offer global companies new opportunities."
Indeed, as Conway partner Tractus Asia notes in the November 2016 issue of Conway's Site Selection magazine, there is a growing market for targeted industry sectors, and for increased services to reach not only the Chinese population, but the entirety of Asia.
"China is still a global manufacturing hub, but it is becoming much more than that," added Jones-Kelley, "It represents both a massive consumer market and a robust trade opportunity."
The World Forum for Foreign Direct Investment brings together companies, government representatives, legislators, business advisors and economic development agencies to create a 360˚ view of cross-border investment and the corporate expansion ecosystem. The Forum is a gathering place for international business professionals to be informed about global trends and issues, network among peers and prospects and learn about new policies and approaches in greenfield investment.
The World Forum will be preceded by a half-day FDI training seminar, which will take place on Monday, May 22nd, prior to the official opening of the conference. Economic development professionals new to the industry or looking to hone their business development and marketing skills are encouraged to attend.
Sessions at the Forum will feature topics such as "Preventing Global Disruption," where the impacts of cybersecurity, global supply chains and agricultural technology will be explored. Other sessions focus on subjects such as "Rise of the Robots," "Water Wars & Climate Change" and "One Belt, One Road," a discussion on the new Silk Road Economic Belt and the 21st-century Maritime Silk Road, which together have the potential to impact global trade and investment on an unprecedented scale.
The Shanghai World Forum is being hosted by Invest Shanghai and sponsored by the China Fortune Land Development Corporation, PBI Aqaba, Iniciativa Actua and Tractus Asia.
To register for the World Forum for Foreign Direct Investment, please visit http://www.worldforumforfdi.com/registration.
The 2018 World Forum for Foreign Direct investment will take place June 11-13, 2018, in Liverpool, United Kingdom.
Note to Editors: Journalists interested in attending the World Forum are invited to attend free of charge. To register with your media credentials, please contact Shirar O'Connor, shirar(at)conway(dot)com.
About Conway
Since 1954 CONWAY has been a trusted advisor to government economic development and investment promotion agencies, working with over 400 countries, states, provinces, cities and communities from around the world.
We are the oldest and largest service firm in the economic development-investment promotion industry, providing strategic and support services to public sector agencies internationally.
Conway has divisions which specialize in publishing, consulting, public relations, event development, marketing, advisory services, lead generation, site consulting, training and association management.
Headquartered in Atlanta, Georgia, USA, Conway employs over 80 people in 10 offices in 7 countries.
Conway is the publisher of Site Selection Magazine and management firm for the Industrial Asset Management Council (IAMC).
For more information, please visit http://www.conway.com