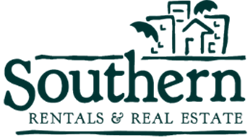 Fort Walton Beach, Florida (PRWEB) November 23, 2016
Southern Vacation Rentals is proud to be a sponsor of the 2016 Emerald Coast Classic! Come to the Gulf Coast and enjoy the beautiful weather, amazing beaches, and see some of the best college basketball teams compete in the Emerald Coast Classic on November 25-26, 2016.
"We are excited to sponsor and be a part of this event," said Southern Rentals and Real Estate Owner, Brad Shoults. "For years, we have supported our local high school teams and tournaments and are proud to help bring attention to Northwest Florida State College and this incredible venue."
This annual eight-team tournament, which includes teams from Iowa, Providence, Virginia, and Memphis, is held at The Arena on the campus of Northwest Florida State College in Niceville, Florida. Since 2011, The Arena has offered a contemporary venue for this highly anticipated event. Recently constructed, this high-tech venue is nothing short of impressive, drawing students and visitors in from near and far. With such a large crowd anticipated for this year's Classic, Southern, in addition to its sponsorship, is offering up to 15% off vacation rentals in Fort Walton Beach and Destin to help accommodate incoming guests. Visitors can spend Thanksgiving on the beautiful white sand beaches of the Emerald Coast, before rounding out their vacation at one of the area's largest sporting events.
Southern Rentals and Real Estate is a leading provider of residential leasing, real estate, property management services, and vacation rentals in Coastal Alabama and Northwest Florida. Established in 1995, the company is owned and operated by two sets of brothers, Brad and Mike Shoults and Kevin and Kerry Veach, and Susan Carleton. Southern represents nearly 1,100 vacation rentals, approximately 1,000 long term rentals, countless real estate opportunities and more than 40 associations along the Gulf Coast. The Southern family of companies includes Southern Vacation Rentals, Southern Residential Leasing, Southern Real Estate Sales, RE/MAX Southern and Southern Association Management. For more information, visit GoSouthern.com.