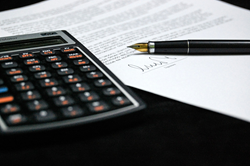 A child support award can originate or be modified through the county's Child Support Enforcement Agency (CSEA), domestic relations court or juvenile court.
Wadsworth, Ohio (PRWEB) November 29, 2016
The Ohio child support laws provide a number of factors for calculating child support payment amounts. Details of these factors are discussed in the white paper by Attorney Daniel Gigiano, which include:

Parents' actual incomes or historical incomes.
Amount of parenting time each parent has with the children.
Premium cost of providing medical insurance for the children.
Spousal support paid or received by either parent.
Daycare costs for the children while the parents are working.
Local income tax rates.
Cash medical support reimbursements for Medicaid coverage for the children.
The white paper also discusses reasons Ohio courts may deviate from guideline child support. Some of these factors include:
Special and unusual needs of the children.
Other court-ordered payments.
Extended parenting time with the children or extraordinary costs associated with parenting time.
Difference in income between the parents.
The responsibility of each parent for the support of others.
The white paper by Attorney Daniel Gigiano discusses other topics related to Ohio child support. One of the topics covered is when Ohio child support ends. Ohio child support ends when:
The child is no longer attending high school upon turning 18 years old.
The child stops attending high school after turning 18 years old.
The child dies.
The child gets married.
The child becomes emancipated.
The child enlists in the armed services.
The child is deported.
Legal custody of the child changes.
In addition to his white paper on Ohio Child Support Law, Attorney Gigiano plans to publish white papers in the coming months on several other Ohio legal topics including spousal support and criminal sentencing.
Daniel F. Gigiano, Esq. graduated from Loyola University Chicago School of Law and has practiced law since 1993. Attorney Gigiano is the owner of Daniel F. Gigiano Co., L.P.A. located in downtown Wadsworth, Medina County, Ohio.
Attorney Gigiano practices law in the following areas: OVI/DUI, Bankruptcy. Business Law
Civil Litigation, Collections, Criminal Defense, Divorce & Family Law, Estate Planning, Foreclosure Defense, Personal Injury, Probate, and Real Estate.