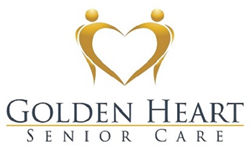 Dayton, OH (PRWEB) November 30, 2016
Golden Heart Senior Care of Dayton, OH is pleased to announce the Family Learning Center as the newest addition to our online community resources.
The Family Learning Center provides online training videos to help families care for their loved ones without having to hire a home caregiver. This service enables Golden Heart Senior Care to offer support and feedback to the community and assist families outside of their client base. Resources provided by Golden Heart's Family Learning Center are available at no charge.
Family Learning Center addresses specific aspects of care that a loved one may require, including:
Foundational caregiving training
How to assist in the activities of daily living
Alzheimer's, dementia, and memory care
Safety, fall prevention, and first aid
Nutrition and meal preparation
Exercise and maintaining mobility
"We are delighted to offer this wonderful resource to family caregivers in Dayton," said Steve Teska, owner of Golden Heart Senior Care. "Our goal is to give families the education and understanding they need to ensure their loved ones are safe and comfortable at home, while also alleviating some of the stress that comes with providing care to an aging family member."
For more information about our Family Learning Center, please call at (937) 528-1962 or e-mail us at contactus(at)goldenheartohio.com.
To learn more about Golden Heart Senior Care and the home care services we provide throughout Dayton, OH, please contact us online today or give us a call at (937) 528-1962.
About Golden Heart Senior Care of Dayton, OH
Golden Heart Senior Care in Dayton, OH is committed to providing superior home care that is compassionate, customized and exceeds expectation.