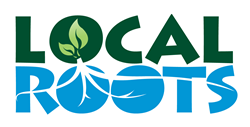 Not only did we spend years trialing our technology and perfecting our growing practices but we built an actual produce business. This cross section of experience makes developing farming projects a natural advancement."
Los Angeles, CA (PRWEB) November 29, 2016
Local Roots Farms, the LA–based indoor farming company respected for its high-quality leafy greens and innovative approach to farming, announced completion of a TerraFarm network, ready for commercial deployment in Q1 2017. After a dramatic increase in demand for their scalable indoor farming solutions, Local Roots will now build indoor farming projects across the country to serve its commercial customers.
Despite an increased desire nationwide for locally-sourced produce programs, no indoor farm has yet been able to offer the consistency, quality, and affordable price points demanded by the nation's largest buyers. Local Roots is primed to solve these exact challenges.
"We realized that we were in a unique position," says CEO Eric Ellestad, "Not only did we spend years trialing our technology and perfecting our growing practices but we built an actual produce business. This cross section of experience makes developing farming projects a natural advancement."
Local Roots designs, builds, deploys, and operates controlled environment farms that yield the highest quality, locally-grown produce using breakthrough technologies. Those farms, called TerraFarms, grow with up to 99% less water, 365 days a year, pesticide and herbicide free, and with absolute consistency in production. Their plug and play form provides a novel solution to the retail and foodservice sectors by greatly reducing supply-chain risks such as price volatility and food safety exposure.
Featuring a uniquely elegant design engineered to increase environmental control and process efficiencies, each TerraFarm is capable of growing 5-10x more produce than other leading shipping container farms available on the market.
"Rather than depend on anecdotal stories of success and failure from fellow farmers," says Ellestad, "Our growing practices and standardized operating procedures are rooted in sophisticated data analytics."
The Local Roots Research and Development team, comprised of plant science, botany, agronomy, design and engineering specialists, capitalizes on this growing body of data to grow more nutrient rich, better tasting produce with guaranteed harvests and yields. Moreover, TerraFarms are PrimusGFS certified and operated according to strict food safety procedures. Taken together these approaches makes Local Roots produce the first of its kind.
Follow Local Roots Farms and its commitment to feeding the global population in the most sustainable way possible. For more information, please visit http://www.localrootsfarms.com or contact Allison Towle at a.towle(at)localrootsfarms(dot)com.