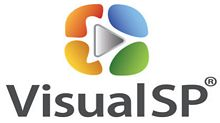 We took our successful training functionality...and expanded it for Office 365
Chicago, ILL (PRWEB) November 30, 2016
VisualSP, a recognized leader in contextual training and performance support, continues its 2016 roadshow with a stop in San Francisco for SPTechCon, being held December 5-8.
VisualSP will be showcasing the company's flagship context-sensitive help and training solution, the VisualSP Help System for SharePoint, which has been recently updated with inline editing for administrators. "We are excited about our recent upgrade of the Help System," said company founder and CEO Asif Rehmani."SPTechCon will be the first in-person exposure for many in our American markets."
The popular SharePoint event offers over 80 sessions covering SharePoint and Office 365-related topics. Classes include Preparing for SharePoint 2016, Search and Findability, SharePoint Administration, and Document Management. This year's conference will have a significant focus on SharePoint 2016.
Rehmani, a Microsoft MVP and Certified Trainer, will be presenting two important training sessions: Automate Business Processes with Powerful No-code SharePoint Workflows and Power User Tools of the SharePoint Trade. You can find information about these classes here.
This year, the company will be featuring for the first time its VisualSP Training for Office 365 solution, which is in a private beta period. The on-demand training product is expected to be released for its public beta in the near future. "We took our successful training functionality in the SharePoint Help System and expanded it for Office 365," said VisualSP Chief Revenue Officer Mark McDermott.
Office 365 users will be able to access contextual, multimedia micro-training by opening a Help tab on the side of the user interface. Training is provided using:

Short video tutorials
Annotated screenshots for reference
Quick help tip sheets
Step-by-step walkthroughs
SPTechCon attendees can get a live preview by stopping at the VisualSP booth 700 on the exhibitor floor.
VisualSP offers a $200 discount to conference attendees who use its exclusive code "VisualSP" when they register. For those interested in attending, visit the SPTechCon registration page.
VisualSP® has been a leader in e-learning/performance support integration with SharePoint since 2004. VisualSP introduced its on-demand, inline Help System for SharePoint to assist end users in developing mastery over common SharePoint tasks. The company is led by Microsoft MVP and MCT Asif Rehmani. To learn more, visit http://www.visualsp.com.