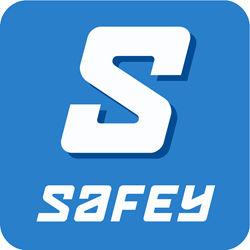 The bar has been raised on the standard of duty of care in higher education
Seattle, Washington (PRWEB) November 29, 2016
SAFEY Emergency System, the leader in real-time risk management solutions for the study abroad community, today announced the launch of the SAFEY Administrator Panel. The new web-based counter part to its successful mobile app offers study abroad staff and faculty powerful tools for keeping their students safe while abroad.
Advancements now available in the SAFEY Administrator Panel provide uniquely tailored crisis management tools developed for study abroad programs of any size and complexity.
The new panel features user management tools that allow administrators to have better control over multiple study abroad programs by grouping users by city, country or program. In crisis situations, this allows security staff to more quickly check the status of students and staff and to communicate with any users who may be in harms way.
The dashboard view provides a quick overview of which users are traveling and if they have signaled any emergencies via the SAFEY app, a list of users that are traveling in areas of high risk and an incident report feed covering any significant threats in the last 24hrs.
As users of the SAFEY app travel between countries, geo-fencing technology automatically updates the emergency response numbers and provides the user with a welcome message, including a security overview of the new country and travel tips. SAFEY maintains current, in-depth and practical information on 196 countries. With the new SAFEY Administrator Panel, university staff have the ability to customize this information to include study abroad program specific data.
These enhancements compliment the existing SAFEY ISO (Instant Security Overview) which is an advanced global mapping view of all users and any threats as they emerge in real-time.
"We are very proud to bring such a powerful set of tools to the hands of study abroad staff", said Brandon Ferrante, owner and CEO of SAFEY LLC. "Our new Administrator panel provides risk management teams a more robust security ecosystem. The bar has been raised on the standard of duty of care in higher education. We have gained some tremendous clients in the study abroad community and this is the latest example of our commitment to helping risk management teams to meet the bar."
About SAFEY Emergency System
SAFEY Emergency System, http://www.safeyglobal.com, is a pioneer in real-time security solutions employing uniquely tailored SaaS risk management technology for the study abroad market.