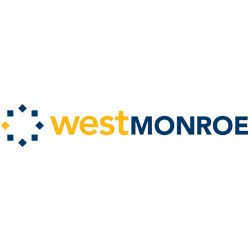 Chicago (PRWEB) November 30, 2016
West Monroe Partners, a full-service North American business and technology consultancy, today announced that Dave Galatte has joined the firm as a director in the Technology Services and Advanced Analytics practices. Galatte has more than 15 years of experience leading IT and service organizations at the executive level, building effective teams and business relationships to drive success. He is based in the firm's Chicago office.
"Given the significant changes in today's marketplace, business and IT functions need to work together more effectively than they have in the past. This requires IT organizations to evolve their operating models to help drive business performance, scale, and market impact," said Doug Armstrong, managing director and leader of West Monroe's Chicago office. "Dave Galatte is a highly respected technology consultant and trusted advisor to CIOs and business executives alike. He has skills and experience uniquely suited for helping our clients master shift, fundamentally changing the way they do business."
Galatte has an accomplished track record for delivering complex, transformational IT strategies and solutions that deliver insight necessary for effective business decisions. He combines strong strategic planning and program management experience with deep technology skills in IT governance and portfolio management, enterprise portfolio design and management, enterprise and solution architecture, ITIL service methodology, IT organization design and management, IT process design and improvement, cloud services, web application development, web content management systems, and enterprise resource planning (ERP) implementation. In addition to insurance and systems expertise gained during his tenure as a corporate IT leader, Galatte also has diverse industry experience spanning professional services, retail, manufacturing, non-profit, and other sectors.
Galatte joins West Monroe Partners from Florida Family Insurance, where he was director of IT service delivery and the enterprise transformational program director. He led a multi-year strategic program focused on upgrading and re-developing mission-critical applications and improving IT processes. He also led the application development, business analysis, quality assurance, project management, and IT relationship management functions.
Previously, Galatte held various roles within NTT Data Inc./The Revere Group for nearly 17 years, including vice president of managed IT services. In that capacity, he launched and managed the day-to-day operations of the Managed IT Services organization. He also served as an executive-level IT strategy consultant for numerous IT strategy projects for an array of clients. His previous experience includes IT portfolio director with Sears Roebuck & Co.
"I am impressed by West Monroe Partners' understanding of how diverse technology disciplines must come together to enable a fundamental shift in business and how the firm has built its Technology Services team to enable that," said Galatte. "I look forward to contributing my own experience and helping clients drive value through technology."
Galatte earned a Bachelor of Science degree in Industrial Technology and a Master of Business Administration degree with emphasis on finance and IT from Northern Illinois University.
About West Monroe Partners
West Monroe is a progressive business and technology consulting firm that partners with dynamic organizations to reimagine, build, and operate their businesses at peak performance. Our team of more than 800 professionals is comprised of an uncommon blend of business consultants and deep technologists. This unique combination of expertise enables us to design, develop, implement, and run strategic business and technology solutions that yield a dramatic commercial impact on our clients' profitability and performance.