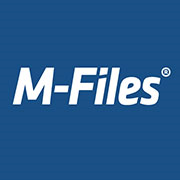 Dallas, TX (PRWEB) November 30, 2016
M-Files Corporation, a provider of solutions that dramatically improve how enterprises manage documents and other information, today announced the opening of its new office in Ratingen, Germany. M-Files is increasing its investment in the German market to help bolster and better support the company's channel partners and to expand its direct sales teams in the region.
German companies have been early adopters of enterprise content management (ECM) systems, and the region is considered to be a competitive and buyer-savvy ECM market. While German organizations have made information management a strategic priority, many of them have not experienced an optimal ROI because traditional ECM systems are complex and force users to change the way they work, and as a result, they suffer from low user adoption rates.
"We've seen strong demand for our ECM solutions from German organizations looking for an easier and more flexible approach to help solve their complex and demanding information management requirements," said Jan Thijs van Wijngaarden, Regional Channel Manager at M-Files. "The metadata-powered M-Files solution provides a vastly superior alternative to traditional folder-based ECM systems, and the opening of our office in Germany will enable us to accelerate our efforts to bring the value of this approach to companies in this region."
A recognized global leader in the enterprise content management (ECM) and document management markets, M-Files has thousands of customers and more than 500 partners in more than 100 countries. The company has received numerous awards and accolades, as well as recognition in key industry and analyst reports, such as inclusion in the Gartner Magic Quadrant for Enterprise Content Management (ECM), and the Forrester Wave: Enterprise Content Management.
About M-Files Corporation
M-Files enterprise information management (EIM) solutions eliminate information silos and provide quick and easy access to the right content from any core business system and device. M-Files achieves higher levels of user adoption resulting in faster ROI with a uniquely intuitive approach to EIM and enterprise content management (ECM) that is based on managing information by "what" it is versus "where" it's stored. With flexible on-premises, cloud and hybrid deployment options, M-Files places the power of EIM in the hands of the business user and reduces demands on IT by enabling those closest to the business need to access and control content based on their requirements. Thousands of organizations in over 100 countries use the M-Files EIM system as a single platform for managing front office and back office business operations, which improves productivity and quality while ensuring compliance with industry regulations and standards, including for companies such as SAS, Elekta and NBC Universal. For more information, visit http://www.m-files.com.
M-Files is a registered trademark of M-Files Corporation. All other registered trademarks belong to their respective owners.