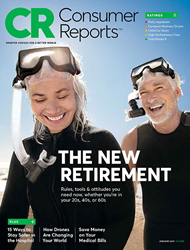 With health care costs on the rise, it's more important than ever for consumers to be informed.
Yonkers, NY (PRWEB) November 30, 2016
Staying on top of health care costs has never been more essential as consumers face higher deductibles, more restrictive lists of healthcare providers and soaring drug costs. To help consumers navigate their options, Consumer Reports (CR) examined the websites, including online cost estimator tools, offered by New York health plans. These tools, which are available at many health insurance plan websites, allow New Yorkers to determine their out-of-pocket expenses, for doctors, hospitals and other medical providers and services, to help manage their out-of-pocket spending. Many of the sites also provide a view into the quality of the doctors and hospitals in the insurer's network.
Determining the cost of a test, procedure or drug can be daunting. Costs can vary significantly and depend on a number of factors that make it complicated and challenging for consumers to find the information they need. CR's article – "How Much Does That Doctor's Visit Cost?" – examines the benefits of these tools, explains how to use them and outlines why they are more important than ever.
"With health care costs on the rise, it's more important than ever for consumers to be informed," said Doris Peter, PhD, Director of the Consumer Reports Health Ratings Center. "The results of our research demonstrate that there is a wide range of performance in the tools offered by insurers that operate in NY State and that there are major gaps that need to be addressed. Even more concerning is that some insurers don't offer a tool at all."
CR looked into these kinds of tools from 11 health insurance companies that do business in New York, plus five standalone websites open to all that offer similar services. Just like there is variation in the quality of healthcare, CR found that there is wide variation in the quality of tools offered to consumers (see below for Ratings). For the health plans, plans received Overall Scores that ranged from a low of 38 (Independent Health) to a high of 84 (Cigna). Importantly, however, CR found that three NY-only plans (BlueShield of Northeastern NY/BlueCross BlueShield of Western NY; MVP Health Care; Excellus) performed well (in the 70s).
The lower-scoring plans had common gaps, showing lower scores on ease of use, functionality, and content. They lacked clarity, lacked quality information for hospitals and doctors, did not facilitate the comparison of providers, nor did they aid consumers in identifying high-value providers.
For the stand-alone tools there was also a wide range in performance, from a low Overall Score of 28 (FAIR Health) to a high of 66 (Amino). Four of the 8 tools did not present an out-of-pocket estimate to users -- something consumers said was important to them. Only three tools had price estimates that were specific to users' insurance plan, three tools did not have pricing data at the doctor, or hospital level, and two tools did not use the most reliable source of pricing information for their site. Only four tools had quality information about hospitals.
"Almost everyone of the consumers who tested these tools for Consumer Reports thought they provided at least some valuable information, even for the lower-scoring tools," Peter said. "We strongly encourage consumers to log on to their health plan web site, and try out the cost estimator tool their plan offers."
Consumer Reports Recommends the following (see the issue brief for more recommendations):

Consumers should be able to obtain customized, accurate price and quality information from online cost estimators that enables them to compare costs between different providers, regardless of the particular health plan they are enrolled in.
All cost estimator tools and health insurance company websites should meet high standards for ease-of-use and functionality, content, and scope and reliability, similar to those proposed in the CR Ratings methodology.
Insurers can and should address the shortcomings of their cost estimator tools now to prepare for increased use in the future. More consumers are likely to use the tools as they face higher out-of-pocket costs and/or they are confronted with "surprise" medical bills.
New York State should consider requiring all insurers to provide a high-quality cost-estimator tool, as a condition of participating in New York State of Health, and selling health insurance products in other segments of the New York marketplace.
New York should explore ways to provide direct consumer access to price/value information through a single comprehensive price transparency website, using data from the All-Payer Database (APD) and other sources, similar to what New Hampshire and Maine do.
Ratings - Health insurance cost and quality tools
Overall Scores for 11 Rated plans
Cigna - 84
UnitedHealthcare - 82
Aetna - 77
BlueShield of Northeastern NY/BlueCross BlueShield of Western NY - 77
MVP Health Care - 75
Excellus - 74
Anthem/Empire BlueCross BlueShield - 73
Humana - 69
Oscar - 69
Fidelis Care - 40
Independent Health - 38
Ratings - Stand-alone websites (Overall Score)
Amino - 66
CompareMaine - 65
NH HealthCost - 63
CO Medical Price Compare - 44
Guroo - 41
MDsave - 40
Healthcare Bluebook - 37
FAIR Health - 28
How to Use Your Health Insurer's Cost Calculator Tool
Almost every one of the consumers who tested the tools said the information provided was useful, so CR outlines six simple steps to use them effectively:
1. Set up a username and password.
2. Get familiar with your plan's benefits and rules.
3. Use the tool to find providers – but verify the information.
4. Comparison shop when you can plan ahead.
5. Check for quality.
6. Use stand-alone tools if your plan doesn't have price information.
More information on New York health insurers' cost calculators can be found in "How Much Does That Doctor's Visit Cost?" featured at http://www.ConsumerReports.org and as a special insert
for residents of New York State in the January 2017 issue of Consumer Reports
magazine starting November 29, 2016.
Support for CR's research on cost estimator tools was provided in part by the New York State Health Foundation (NYSHealth). The views presented in the article are those of Consumer Reports, and not necessarily those of NYSHealth or its directors, officers and staff.
About Consumer Reports
Consumer Reports is the world's largest and most trusted nonprofit consumer organization, working to improve the lives of consumers by driving marketplace change. Founded in 1936, Consumer Reports has achieved substantial gains for consumers on food and product safety, financial reform, health reform, and many other issues. The organization has advanced important policies to prohibit predatory lending practices, combat dangerous toxins in food, and cut hospital-acquired infections. Consumer Reports tests and rates thousands of products and services in its 50-plus labs, state-of-the-art auto test center, and consumer research center. It also works to enact pro-consumer laws and regulations in Washington, D.C., in statehouses, and in the marketplace. An independent nonprofit, Consumer Reports accepts no advertising, payment, or other support from the companies that create the products it evaluates.
_______________
JANUARY 2017
© 2016 Consumer Reports. The material above is intended for legitimate news entities only; it may not be used for advertising or promotional purposes. Consumer Reports® is an expert, independent nonprofit organization whose mission is to work for a fair, just, and safe marketplace for all consumers and to empower consumers to protect themselves. We accept no advertising and pay for all the products we test. We are not beholden to any commercial interest. Our income is derived from the sale of Consumer Reports®, ConsumerReports.org® and our other publications and information products, services, fees, and noncommercial contributions and grants. Our Ratings and reports are intended solely for the use of our readers. Neither the Ratings nor the reports may be used in advertising or for any other commercial purpose without our permission. Consumer Reports will take all steps open to it to prevent commercial use of its materials, its name, or the name of Consumer Reports®.