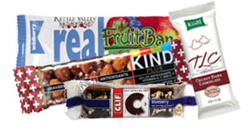 Currently there is no cure for diabetes, but a healthy lifestyle can greatly reduce its impact on your life.
Salt Lake City, Utah (PRWEB) December 01, 2016
Every November, National Diabetes Month is observed so that individuals, health care professionals, organizations and communities across the country can bring attention to diabetes and its impact on millions of Americans.
This year, the National Diabetes Education Program's theme is Managing Diabetes—It's Not Easy, But It's Worth It. This theme highlights the importance of managing diabetes to prevent diabetes-related health problems such as heart attack, stroke, kidney disease, vision loss and amputation. The theme also serves as a reminder to people who may be struggling with the demands of managing diabetes that they are not alone.
More than 29 million people in the United States have diabetes, but 1 out of 4 of them don't know they have it. There are three main types of diabetes: type 1, type 2, and gestational diabetes (diabetes while pregnant, which can put the pregnancy and baby at risk, and lead to type 2 diabetes later). Type 1 diabetes is less common than type 2; about 5% of the people who have diabetes have type 1.
Currently there is no cure for diabetes, but a healthy lifestyle can greatly reduce its impact on your life. When it comes to managing diabetes, meal planning is important—and that includes providing healthy snacks in vending machines. Diabetes-friendly, healthy vending snacks can help control blood glucose and energy levels while managing hunger.
For diabetics, it's especially important to choose snacks wisely. When a quick trip to the vending machine is the only option, look for these diabetes-friendly, healthy vending snacks* as recommended by the American Diabetes Association, Diabetic Living and other resources:

Almonds
Pumpkin seeds
Almond butter / peanut butter
Light popcorn
Goldfish crackers
Rice cakes
Protein pretzels
Whole-grain granola bars
Veggie puffs
Tuna snack pouch
Jerky
Low-carb nutritional bars
*Be sure to read labels carefully and check carb count based on the serving size.
For quick meals on the go, check the HealthyYOU Vending machine for low-carb soups to go, such as chicken noodle, tomato and vegetable soup.
Protein-rich snacks such as jerky usually do not raise blood glucose levels. Look for healthy vending snacks like turkey jerky, Primal jerky and Tofurky jerky.
Managing diabetes also means balancing what you eat with what you drink. Beverages can also have a significant effect on blood glucose levels. The American Diabetes Association recommends drinks with zero or few calories, such as these healthy vending options:

Bottled water
Zero-calorie drinks
100% juice with no added sugar
For more information about diabetes-friendly snacks and beverages, visit http://www.diabetes.org.
For more information about HealthyYOU Vending, its entrepreneurial philosophy and the HealthyYOU Difference, go to http://www.healthyyouvending.com/.
HealthyYOU Vending is the world leader in the healthy vending industry. Founded by seasoned vending veterans Mike Burnett and Jeff Marsh, their corporate offices are located in Kaysville, Utah. All company vending machines are privately manufactured in the United States at a state-of-the-art facility. Owner/Operator opportunities for serious-minded entrepreneurs are currently available.