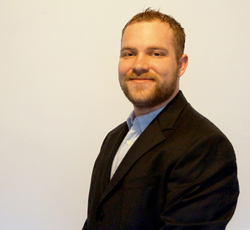 For the past 10 years I have been fortunate enough to work with a strong, passionate team driven by a remarkable mission. I look forward to continuing UCCR's excellent service as I transition into the COO position. ~ Matthew Compton-Clark
Petaluma, California (PRWEB) November 30, 2016
United Camps, Conferences and Retreats (UCCR), a California-based non-profit cooperative is happy to announce that Matthew Compton-Clark, most recently of Milroy, PA, has been hired as the new Chief Operations Officer.
Under the general guidance of the President/CEO, the Chief Operations Officer is responsible for the financial review and oversight of all field operations and new business development of the Corporation in support of the mission and vision of United Camps, Conferences and Retreats (UCCR). The COO will provide leadership and operational insight within the context of the highest levels of customer service and hospitality.
UCCR has been managing all aspects of facility management for camps and retreat centers since 1970. UCCR operated facilities only in northern California until expanding to southern California, the Midwest and East coast a few years ago. UCCR now manages sites in Pennsylvania, Massachusetts, Ohio, and, beginning in February 2017, Iowa.
Matthew began at UCCR as a retreat worker and cook at Valley of the Moon Camp in Sonoma, California in 2007. Since that time, he has served a number of sites as Maintenance Director, Associate Site Director, and Site Director. He is currently the Site Director of Hartman Center, a camp and retreat center in Milroy, PA, owned by the Penn Central Conference of the United Church of Christ and managed by UCCR.