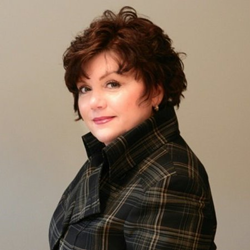 "As an industry veteran, I'm excited about the opportunity to bring this innovative, timely and 'neutral' solution to my clients" -- Cynthia Allen Schenk
Minneapolis, MN (PRWEB) December 07, 2016
CustomsNow™ is pleased to announce and welcome Cynthia Schenk as Vice President of Sales. Cynthia will be responsible for the leadership of the CustomsNow™ sales team, new business development and creating process improvement for clients utilizing the CustomsNow™ suite of services.
Cynthia is a well-known figure in the supply chain industry with over 30 years of executive level experience in logistics, 3PL, trade finance, Customs compliance and executive recruiting. Cynthia comes to us, most recently, from the Schumann Consulting Group, where she worked on complex supply chain projects and executive level global talent assessment and placement, particularly in the pharmaceutical industry. Her broad experience also includes national and global account management roles for international freight forwarding giants Kuehne & Nagel, Ceva Logistics (Circle International), OHL (MSAS-Excel), Agility (Lep International) and Wilson (Geodis). In these capacities, she has had many successful accomplishments, including building global sales teams, opening many overseas offices and developing trend setting customer products.
In addition, Cynthia has a proven record of maintaining long-term business relationships with both customers and influential industry professionals. Her winning attitude and personality are assets that will complement and enhance CustomsNow™'s passion, which is to help our clients modernize, simplify and automate their import and export filings, through advanced technology and excellent support.
"We are so happy that Cynthia has joined our team and are excited about her plans to grow our sales organization," said Karin Smith, CEO or CustomsNow™. "I've known Cynthia for decades and her proven history, professional drive, and pure excitement about revolutionizing the industry is a perfect complement to our innovative solutions."
"As an industry veteran, I'm excited about the opportunity to bring this innovative, timely and 'neutral' solution to my clients," said Cynthia. "By self-filing, our customers see improved compliance while bringing money back to the bottom line. Instead of a company's financial resources being used to build a third-party service provider's business through the entry process, these resources help build the company's internal supply chain business. This develops an even stronger internal knowledgebase, and puts the company in charge of the direction, performance and ultimate customer satisfaction, because of improved delivery of product to store locations."
About Customs Now, Inc.
CustomsNow™ is a US Customs-approved, ACE-certified ABI vendor and a fully Licensed Customs Broker, to provide rock solid support to filers. That's what makes us unique, along with our focus on bringing automation & visibility to the US import process. Our clients are importers, brokers and other 3rd parties who need ABI connectivity and automation for themselves or their clients.
Corporate Headquarters
30212 Tomas, Suite 380D
Rancho Santa Margarita, CA 92688
Minneapolis Office
5701 Shingle Creek Parkway
Ste 250K
Brooklyn Center, MN 55430
T: 888.669.7501
F: 949.480.1698
http://www.customsnow.com
info(at)customsnow(dot)com