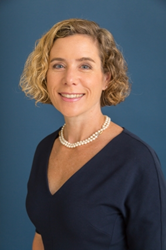 Sonoma, CA (PRWEB) December 01, 2016
Hanna Boys Center is pleased to announce that Mary Kelly Persyn has been named director of the Hanna Institute for Hanna Boys Center. Joining her to launch the Institute will be a new assistant director, Nick Dalton. The Hanna Institute trains professionals from schools as well as youth development, child welfare, juvenile justice, substance abuse treatment and mental health organizations in using trauma-informed care practices to treat at-risk young people.
"With Mary Kelly's vision and experience, we anticipate that the Hanna Institute will continue to influence the community, impacting in positive ways thousands of children touched by adversity," says Brian Farragher, executive director of Hanna Boys Center. "As we leverage our 70 years of knowledge and experience and embrace the new science of trauma-informed care, it's incredible to be able to bring top talent to our staff like Mary Kelly and Nick to lead such a critical initiative."
Persyn currently serves on the Board of Directors of the Center for Youth Wellness in San Francisco. Mary Kelly was recently named co-lead of the Youth Justice Policy Working Group of the California Coalition to Counter Childhood Adversity ("4CA") and she serves on 4CA's statewide Steering Committee. Formerly a criminal defense, civil rights and appellate lawyer, she served the U.S. Court of Appeals for the Ninth Circuit as a judicial law clerk and worked most recently as founder and principal of Persyn Law & Policy. Earlier in her career, she earned a Ph.D. in English literature and taught college English for many years. Mary Kelly earned her J.D. from Columbia Law School and her Ph.D. from the University of Washington. She lives in San Francisco with her husband and twin daughters.
"As a longtime social justice advocate for children and their families, I am thrilled to be joining Hanna in such a vital role at this critical time," says Persyn. "We will touch thousands of children in our work over the next few years, helping them heal and recover by training other organizations with our deep knowledge of and experience with trauma-informed care. We strive to safeguard the lifelong health and well-being of youth by working to prevent and heal exposure to early adversity."
Nick Dalton joins Hanna Boys Center as the Institute's assistant director. Besides being a performer on TV and in the Broadway community for 15 years, Nick has spent the majority of his career involved in leadership development, community organizing and using the creative and healing arts to empower the self. Nick was an International Ambassador and Teaching Artist for the non-profit Artists Striving to End Poverty (ASTEP) for almost a decade. During his tenure, he focused primarily on Refugee, low-income, and oppressed communities which included teacher training at colleges and businesses all over the U.S. and India. Before launching the Education program at Transcendence Theatre Company here in Sonoma, he spent two years in India as director of The Maya Project, a collaboration with Teach For India. He lives in the Springs with his wife and their newborn son.
# # #
About Hanna Boys Center
Since 1945, Hanna Boys Center has changed the lives of thousands of troubled, motivated youth through faith, education and caring, helping them grow into productive members of society. Hanna exists to help at-risk teens overcome the effects of childhood adversity—to become responsible, productive adults and realize their highest potential. We do this by providing a nurturing and therapeutic residential environment, a tailored educational model, and trained, caring adults who help kids create positive, permanent change in their lives. http://www.hannacenter.org
# # #