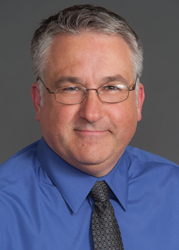 To ensure we continue to offer the highest level of service to all of our clients as we continue to grow, we need the right people in the right positions focusing on the right things. Asking Keith to take on the role of COO is one vital component
Waltham, Massachusetts (PRWEB) December 05, 2016
Delphi Construction, Inc. has announced that long time Delphi Vice President, Keith Shaw, has been named Chief Operating Officer of the multi-market construction management firm out of Waltham and Cape Cod.
CEO Jake Simmons made the announcement at a company meeting for Delphi's 70 plus full time employees.
Simmons cited Shaw's new position as an important part of long-planned organizational structure improvements made in response to the company's exponential growth over the past several years.
"We are very pleased with the growth we have experienced and our increasing visibility as a leader in many major markets. To ensure we continue to offer the highest level of service to all of our clients as we continue to grow, we need the right people in the right positions focusing on the right things. Asking Keith to take on the role of COO is one vital component."
Shaw will be responsible for day to operations of the business and report directly to Simmons who will continue to focus on overall corporate strategy, higher level client relationships and market sector development. Simmons will also continue to serve on a number of Industry boards.
Shaw has over 30 years of experience in the Construction Industry beginning as an apprentice carpenter in the field and ultimately launched his own construction business prior to coming on board at Delphi.  He was recruited by Delphi as Construction Manager in 1999 and later joined the executive team in the role of Vice President, serving for 3 years prior to becoming Chief Operations Officer.
About Delphi Construction
Delphi Construction, Inc. has been providing comprehensive, multi-market construction management services throughout New England since 1992 in the markets of Healthcare, Assisted Living, Affordable Housing, Multi-Family Residential, Banking, Religious, Corporate, Education and Modular Construction.
Delphi employs more than 70 full time personnel with offices in Waltham and Cape Cod Massachusetts.
The Company's website is http://www.delphiconstruction.com