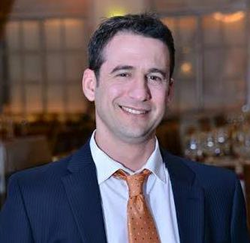 Locksmith fraud is serious and growing, and so far, Google's verification techniques have been falling short
Dallas, TX (PRWEB) December 07, 2016
Texas Premier Locksmith, a leading locksmith service based in Dallas, Texas, is condemning "scam operations" carried out by unethical locksmith companies and is urging Search Engines to improve verification methods in order to bring these scam operations to a halt. According to Texas Premier Locksmith, these fraudulent locksmith services take advantage of consumers locked out of houses, cars, and businesses and use low-quality security systems at exorbitant prices.
Yair Frenkel, the company's managing director, called on authorities and major search engines to help crack down on these unscrupulous companies.
Speaking at a private conference with Texas lawmakers, Frenkel said: "These dishonorable companies are tainting our image." He added: "Locksmith fraud is serious and growing, and we're calling on search engines to employ stricter verification techniques to crack down on these scam operators. Current verification methods can harm legitimate locksmith companies, such as my own, while indirectly promoting those bad actors."
Locksmith fraud is listed by the Consumer Federation of America as one of the fastest-growing scams in the country. Scam locksmith companies usually use online techniques that trick search engines to rank them higher on search results pages while falsely advertising low prices. Once they arrive at the customer's home, car or office, they use aggressive bullying tactics to extort money out of customers. Frenkel suggests that consumer awareness could help reduce this menace, but he adds: "There are limits to what the consumers can do. That's why we're calling on search engines to improve the verification methods to help screen out these locksmith scam operators from harming consumers."
About Texas Premier Locksmith
Given an A+ rating with the Better Business Bureau, Texas Premier Locksmith offers a broad range of services to its clients that include lock replacements, auto key transponder programming, bump proof locks, key duplication, installation and servicing of electronic access control systems and CCTVs as well as 24/7 emergency lockout response.
Texas Premier Locksmith provides fast, expert locksmith services in Dallas and throughout the state of Texas. For more information about the company's services in the Dallas area, call
(972) 301-2292 or visit at http://txpremierlocksmith.com/service-area/dallas-tx/. The company's Austin address is 6959 Arapaho Rd, Ste 108, Dallas, TX 75248.