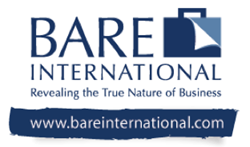 There is clear opportunity across the fashion industry to integrate technology to blur the physical and digital customer experience.
Fairfax, Virginia (PRWEB) December 06, 2016
A recent fashion retail Benchmark Study conducted by BARE International indicates that while online sales rise, 60% of respondents still prefer an in-store shopping experience because of the opportunity for pre-purchase visual appraisal and fit assessment. And 87% of fashion consumers prefer to purchase from brands that can personalize their shopping experience. This study was conducted to better understand the current sentiment of fashion retail shoppers across their on- and off-line experiences in the United States.
According to BARE president Mike Bare, "We consult with a number of fashion retail brands. Our goal was to conduct a benchmarking study to give our clients insight into how their customers' shopping experiences—both online and in-store—compared to their competitors and the industry overall. The results surprised us."
44 stores of 10 fashion brands in the US were visited to evaluate the customer service experience. Beyond the traditional aspects of the sales experience, the study addressed how technology is used to attract customers to stores, support product presentation or build brand loyalty. There is clear opportunity across the industry to integrate technology into their stores to blur the physical and digital experience for their customers.
To download the benchmark report, go to http://www.bareinternational.com/fashion-retail-benchmark-US/
ABOUT BARE INTERNATIONAL
BARE International sets the industry standard as the largest independent provider of customer experience research, data, and analytics for companies worldwide. Founded in 1987, BARE International is a family-owned business with global capabilities. BARE is headquartered in the Washington, D.C. suburb of Fairfax, Virginia with nine offices around the world. On any given day, BARE International is doing business for clients in more than 150 countries, completing more than 50,000 evaluations each month. To learn more about BARE International's customer experience research services, visit http://www.bareinternational.com.