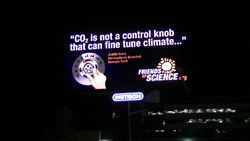 The experience in the UK and EU with similar climate change policies has been disastrous heat-or-eat poverty. We can't have that in a province where winters see -40°C/F temperatures
Calgary, Alberta, Canada (PRWEB) December 06, 2016
Friends of Science Society has issued a request for a Conflict of Interest inquiry on the Alberta Climate Change Plan and carbon tax, in a letter to the Alberta Ethics Commissioner and the Auditor General, December 5, 2016. This is in keeping the NDP government's expressed desire to ensure "open and transparent" dealings, as reported in a Nov. 23, 2016 report in the Edmonton Journal.
Hoping to avoid a power grid debacle like that of Ontario, as reported in the Financial Post of Oct. 21, 2016, Friends of Science Society is calling for a freeze on further developments until such time as the conflict of interest issues have been reviewed and a full cost-benefit accounting has been provided to the public, citing the non-trivial sums of money and long-term implications for industry and consumers.
In a March 25, 2013 interview with the Wall Street Journal, Joseph Dear, then CIO of CalPERS, called clean-tech a 'noble way to lose money' and said for the pension fund to profit: "somebody has to step in and either raise the price of carbon or lower the cost of the alternatives."
The proposed Alberta Climate Change Plan includes accelerated coal phase-out and a carbon tax that will all cost billions of dollars as reported by the Calgary Herald, Dec. 2, 2016
Michelle Stirling, Communications Manager for Friends of Science says. "The experience in the UK and EU with similar climate change policies has been disastrous heat-or-eat poverty. We can't have that in a province where winters see -40°C/F temperatures. We dispute the government's coal-health claims as unsupported by the evidence of Alberta Health Services."
In the letter, Friends of Science Society note that Premier Notley's spouse was a prominent member of the Canadian Union of Public Employees (CUPE) which has adopted a firm anti-fossil fuel/pro-renewable stance.
CUPE has sponsored climate change workshops with a power point that incorrectly claims Calgary's 2013 flood was a result of climate change (LINK: cupe.ca/climate-change-workshop ). This is refuted by the facts in the Weather Network's historical review of flooding reported June 25, 2013.
"There are some concerns that these large union 'pro-green' voter blocks may be swayed by such misinformation and self-interest in long-term contracts for their pension fund investments in wind and solar," says Stirling.
Environment Minister, the Hon. Shannon Phillips previously wrote a book with Mr. Mike Hudema of Greenpeace who is a vigorous "Solar for all" advocate. Minister Phillips recently announced the government wants to buy half of its power from solar as reported in the Edmonton Sun, Oct. 7, 2016.
Friends of Science Society points out there may be other potential conflicts of interests by pension funds that claim to be party to in Alberta's climate change plan, with vested interests in signing 20-year wind/solar subsidized contracts, the burdensome costs of which will be born by ordinary Albertans with no benefit. LINK: friendsofsciencecalgary. wordpress.com/2016/08/08/an- open-letter-to-clients-and- investors-of-nei-investments/
About
Friends of Science has spent over 14 years reviewing a broad spectrum of literature on climate change and have concluded the sun is the main driver of climate change, not carbon dioxide (CO2). Friends of Science is made up of a growing group of earth, atmospheric and solar scientists, engineers, and citizens.
Friends of Science Society
P.O. Box 23167, Mission P.O.
Calgary, Alberta
Canada T2S 3B1
Toll-free Telephone: 1-888-789-9597
Web: friendsofscience.org
Plain Language bi-lingual web: climatechange101.ca
E-mail: contact(at)friendsofscience( dot)org