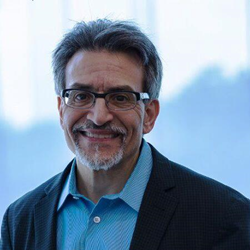 We welcome Joe to Catalent in his new role, leading our scientific affairs team...Joe will play a key role in enhancing and evolving Catalent's scientific offerings to deliver better outcomes to patients.
Somerset, N.J. (PRWEB) December 06, 2016
Catalent Pharma Solutions, the leading global provider of advanced delivery technologies and development solutions for drugs, biologics and consumer health products, today announced the appointment of Dr. Joseph (Joe) Reo to the role of Director of Global Scientific Affairs. In his new post, Dr. Reo will be responsible for Catalent's internal scientific affairs to evolve the company's scientific offerings, including generation of scientific content, integration of scientific communications, managing industry, private and academic relationships, and serving as co-chair of the Catalent Applied Drug Delivery Institute. In addition, he will lead Catalent's competitive technical intelligence function, its assessment of new growth opportunities, and will drive early-phase development of new technology platforms through collaboration with the Institute, Catalent's internal scientific community and its scientific advisory boards.
Dr. Reo brings to Catalent over 35 years of experience in the pharmaceutical industry, specializing in modified release technologies, polymer engineering and science, solids, liquids, semi-solids, nasal delivery, and the switch from prescription to over-the-counter medications.
He joins Catalent from Bayer HealthCare, where he was Director, Rx-to-OTC Switch Science, and was responsible for leading the science disciplines and project team for the development of prescription to non-prescription classification change. Prior to this, Dr. Reo worked in Rx-to-OTC roles both at Bayer, and previously, with Merck Consumer Healthcare.
Dr. Reo began his career as Principal Scientist with McNeil Consumer Healthcare, before going on to work in senior scientific positions with Pfizer and Schering-Plough Healthcare, where he specialized in formulation design and development.
A graduate of Temple University in Philadelphia, he holds a doctorate in pharmaceutical sciences, and, for the past year, has chaired the Formulation Design & Development Section of the American Association of Pharmaceutical Scientists (AAPS).
"We welcome Joe to Catalent in his new role, leading our scientific affairs team," commented Julien Meissonnier, Vice President Science and Technology. "His proven expertise in drug delivery and experience in scientific partnerships will certainly be an asset to continue Catalent's strategy of engaging with the external scientific community. Joe will play a key role in enhancing and evolving Catalent's scientific offerings to deliver better outcomes to patients."
About Catalent
Catalent is the leading global provider of advanced delivery technologies and development solutions for drugs, biologics and consumer health products. With over 80 years serving the industry, Catalent has proven expertise in bringing more customer products to market faster, enhancing product performance and ensuring reliable clinical and commercial product supply. Catalent employs approximately 9,500 people, including over 1,400 scientists, more than 30 facilities across five continents, and in fiscal 2016 generated $1.85 billion in annual revenue. Catalent is headquartered in Somerset, New Jersey. For more information, visit http://www.catalent.com
More products. Better treatments. Reliably supplied.™