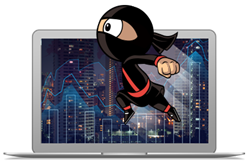 Today, several enterprises are leveraging Denodo to support big data fabric deployments — such as virtual big data marts, big data analytics, realtime analytics, and iot data processing — in various vertical industries
Palo Alto, CA (PRWEB) December 08, 2016
Denodo, the leader in data virtualization software, today announced that Forrester Research, Inc., a leading independent technology and market research company, has positioned Denodo as a "Strong Performer" in the Big Data fabric market. Forrester emphasizes the value of big data fabric platforms for big data initiatives in its research report, The Forrester Wave™: Big Data Fabric, Q4 2016.
In its report, Forrester states that the Big Data fabric market "is growing largely because enterprise architecture (EA) pros see Big Data fabric as a strategic platform to support their next-generation applications and insights."
In the report, Forrester states that unlike other large software vendors in the evaluation, Denodo is a pure-play data virtualization vendor now extending the platform to support big data initiatives. It also cites Denodo's "mature data virtualization technology that broadens its coverage to support big data fabric use cases" The report points out that, "Today, several enterprises are leveraging Denodo to support big data fabric deployments — such as virtual big data marts, big data analytics, real-time analytics, and IoT data processing — in various vertical industries".
According to the report, Denodo's key strength is "delivering a unified and centralized data services fabric with security and real-time integration across multiple traditional and Big Data sources, including Hadoop, NoSQL, cloud, and software-as-a-service (SaaS)." The report also stated that Denodo's customers like its "easy-to-use, simple yet sophisticated data modeling capabilities, search, and support for various Big Data sources."
The Denodo Platform integrates with Big Data sources such as Hewlett Packard Enterprise (HPE) Vertica and Hortonworks Data Platform (HDP). Recently, HPE tested and validated the Denodo Platform for integration with HPE Vertica as either a data source or a high-performance cache, with maximum interoperability and performance. Also, the Denodo Platform has received Hortonworks HDP certification and Yarn Ready certification. These certifications enable customers to readily build logical data warehouses and data lakes. In fact, Denodo customer, Seacoast Bank, implemented the Denodo Platform as a Logical Data Warehouse in less than half the time of a traditional data warehouse.
"We believe Forrester's inclusion of Denodo in its Big Data Fabric Wave affirms this critical role of the Denodo Platform in bringing business agility to Big Data initiatives," said Ravi Shankar, Chief Marketing Officer at Denodo. "We are proud to be acknowledged as a strong performer by Forrester for our Big Data fabric capabilities. Denodo version 6.0 includes specific capabilities such as the Dynamic Query Optimizer for Big Data implementations enabling fast data strategy for our customers."
Please Tweet: News: @Denodo recognized as a pure-play #DataVirtualization vendor in @Forrester Wave for #BigData Fabric
About Denodo
Denodo is the leader in data virtualization providing agile, high performance data integration, data abstraction, and real-time data services across the broadest range of enterprise, cloud, big data, and unstructured data sources at half the cost of traditional approaches. Denodo's customers across every major industry have gained significant business agility and ROI by enabling faster and easier access to unified business information for agile BI, big data analytics, Web, and cloud integration, single-view applications, and enterprise data services. Denodo is well-funded, profitable, and privately held. For more information, visit denodo.com or call +1 877 556 2531 / +44 (0) 20 7869 8053.